Celebrating Five Years of TeachingCity!
Thank you to all the faculty, researchers, students, and City staff for their innovative and collaborative spirit. By creating environments for collaboration, knowledge and resource sharing, we can continue to achieve the innovative solutions that put Oshawa on the map.
Let's celebrate our achievements by exploring the impact and growth of TeachingCity.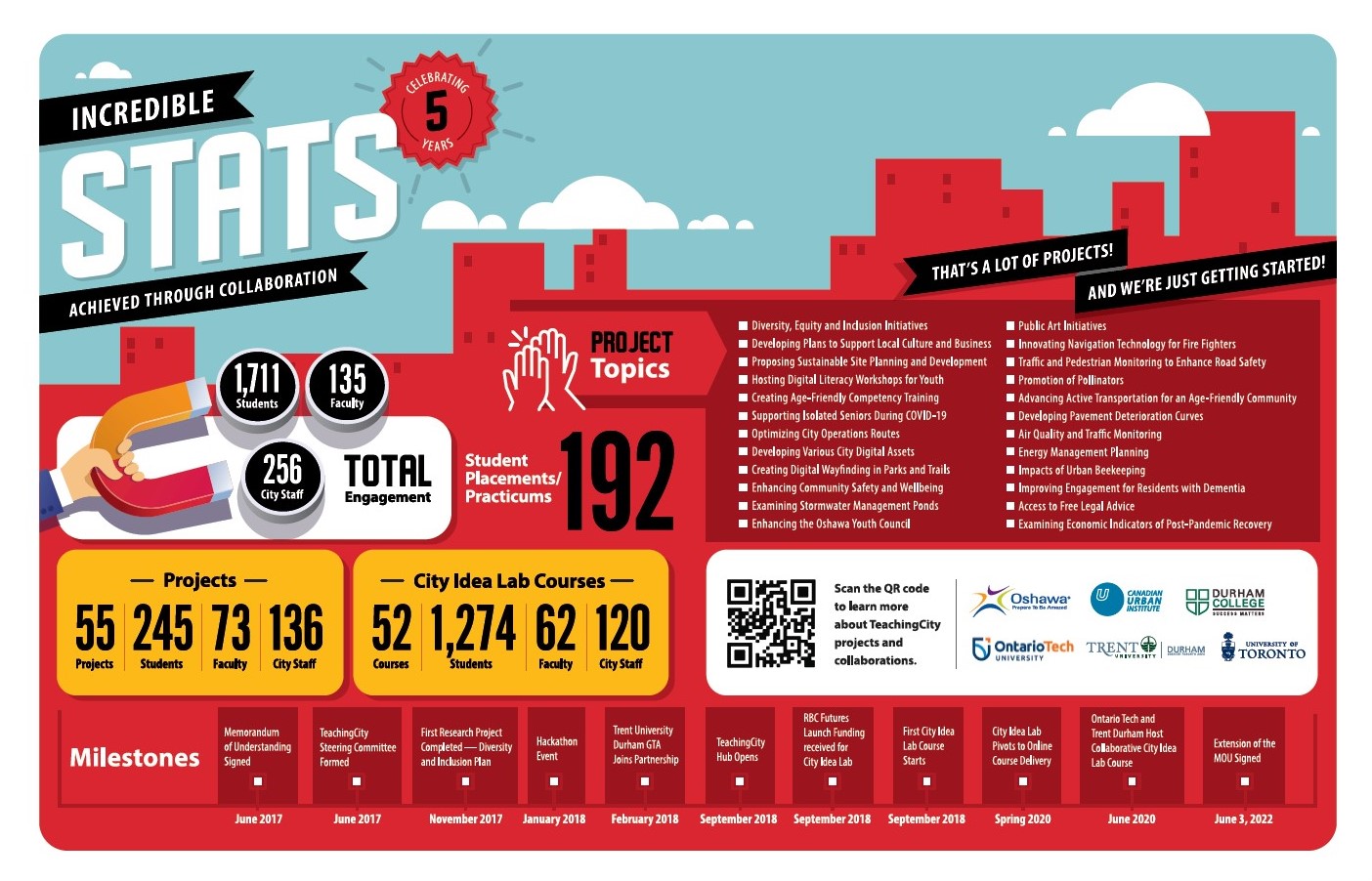 Photo Gallery: TeachingCity - 5 Year Celebration will appear here on the public site.