The City of Oshawa offers many programs, services, and opportunities for youth to participate and get active in our community.
Youth Friendly Community designation
In March 2020, we received the Bronze Youth Friendly Community designation from Play Works, a program supported by Parks and Recreation Ontario.
We were the lead applicant and worked with 34 Oshawa youth organizations and service partners in the community who contributed to the designation as co-applicants.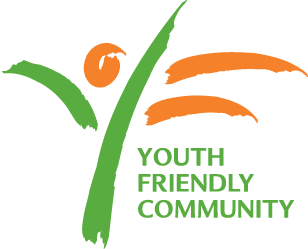 What is the Youth Friendly designation?
The Youth Friendly Community designation is granted every three years to Ontario communities that recognize the unique needs of youth ages 13 to 19 and ensure they have continuous access to leadership and engagement opportunities, ranging from arts to recreation to civic participation. Communities are required to meet at least seven of ten youth-friendly criteria. The categories that required for designation are:
Youth have options for play
Youth are formally connected community-wide
It is easy for youth to find information about play activities in the community
The community recognizes and celebrates youth
The community formally commits funding for youth play
The community supports Positive Youth Development
Youth feel valued by their community
Schools and school boards support the Youth Friendly approach
Play is accessible to youth
Play is socially inclusive
What is Play Works?
Play Works is a group of organizations that care about the future of youth and have joined forces to enhance youth engagement in communities across Ontario.
Visit the Play Works website for more information on Youth Friendly Communities.