Tribute Communities Centre Suite and Bowl Tickets
Your charity may apply to use the City of Oshawa Community Suite for an Oshawa Generals game.
The City's Community Suite at the Tribute Communities Centre (T.C.C.) located at 99 Athol Street East in downtown Oshawa is available to Durham Regional charitable/ incorporated non-profit organizations for fund-raising and other purposes.
Each year the City invites charitable organizations carrying out work in social services, amateur sports leagues or associations and service clubs to apply for the opportunity to use the City's Community Suite and bowl seats for Oshawa Generals home games.
There are 14 complimentary Community Suite tickets for each Oshawa Generals home game to be used for fundraising purposes such as silent or live auctions.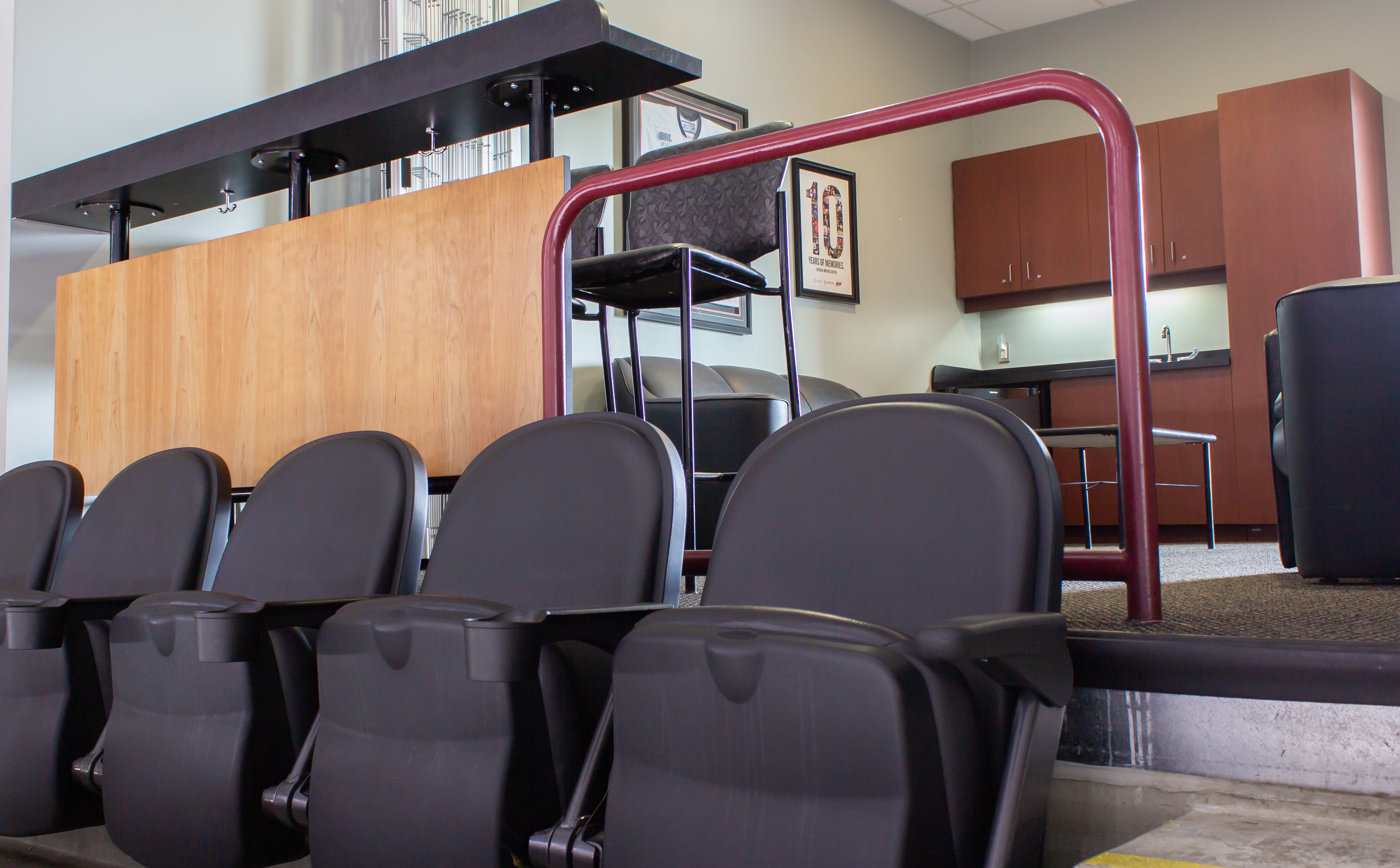 Offer a bird's-eye view of an Oshawa General's game from the City of Oshawa Community Suite.
There are also 16 bowl seat tickets (located in section 112) for each Oshawa Generals home game to be used for the purpose of recognizing volunteers, prizes, outings for children in care or social service clients, respite care, etc.
Guidelines for Applicants
Users of the Community Suite and bowl seat tickets are responsible for their food and beverages which must be purchased at the concession stands and, for the suite, may be ordered through the T.C.C.'s Catering Service.
Interested Durham Regional charitable/incorporated non-profit organizations that have a registration number and have not received use of a suite from the City or the Region of Durham in the last 12 months may complete the Community Suite and Bowl Seat Ticket Application Form.
All organizations and individuals using the City of Oshawa Community Suite or receiving bowl seat tickets must comply with Spectra Venue Management's rules and regulations and all event attendees under the age of 18 must be accompanied by an adult 18 years of age or older.
All organizations using the City of Oshawa Community Suite must comply with the Licence Agreement.
View the Community Suite Policy and or fill out an application form using the button below.
Additional inquires can be emailed to [email protected] or call 905-436-3311 for more information.