Collaboration
TeachingCity brings together the City of Oshawa and its education and research partners:
The partners address Oshawa's urban challenges through innovation, collaboration, applied research and shared experiential learning opportunities. The goal is to position Oshawa as a local, national and global community of urban research and learning.
As a TeachingCity, we focus on:
Developing practical, scalable and sustainable solutions to urban challenges
Building research partnerships
Coordinating experiential learning opportunities, applied research and innovative educational activities
Developing new technologies
Sharing access to facilities, resources and equipment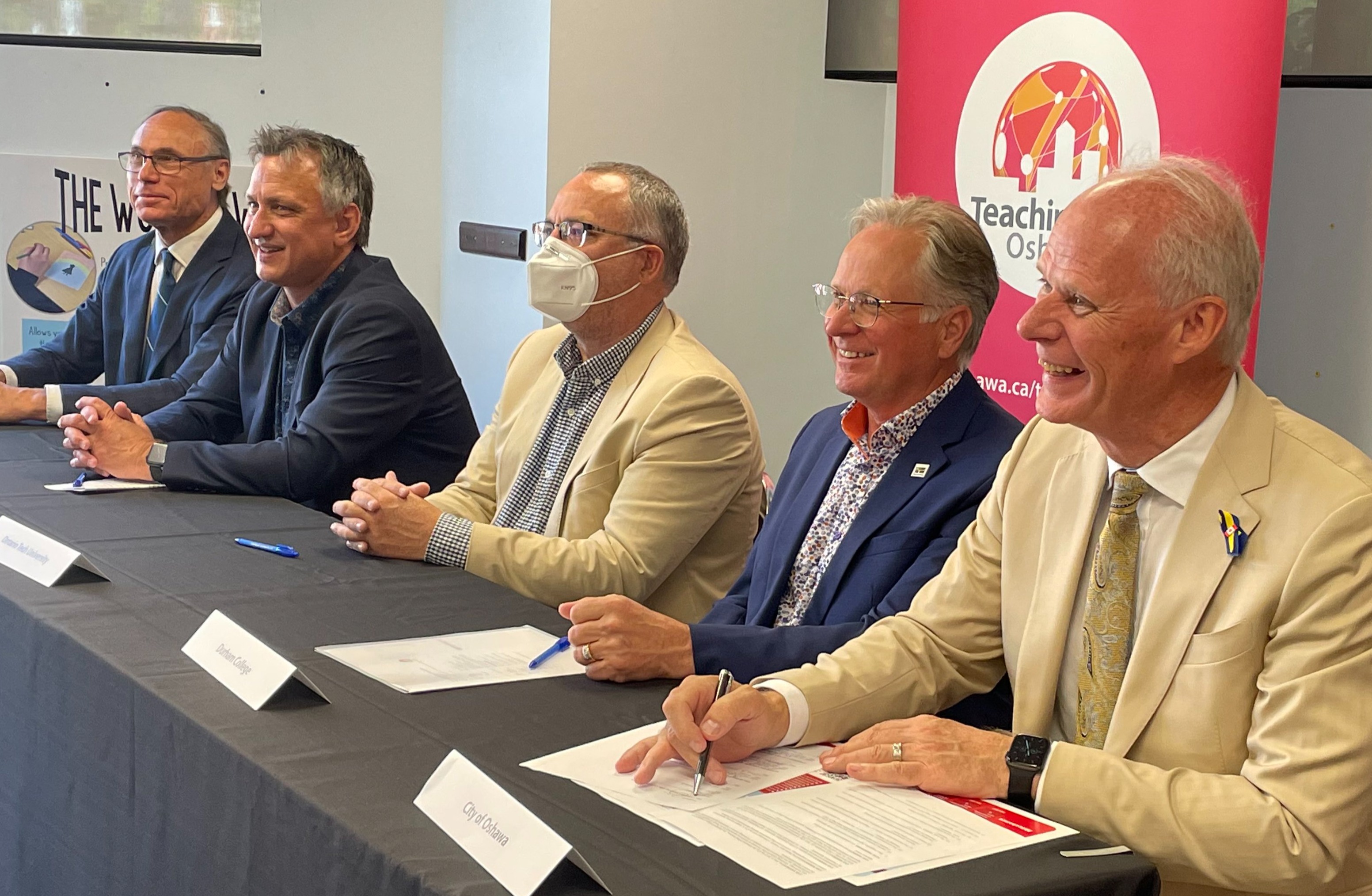 The TeachingCity collaborative partnership is outlined in a Memorandum of Understanding (M.O.U.). Initially signed in 2017, the partners resigned a new M.O.U. in June 2022, extending the partnership until 2027.
TeachingCity Steering Committee
TeachingCity has a formal steering committee comprised of key representatives from the collaborative partnership.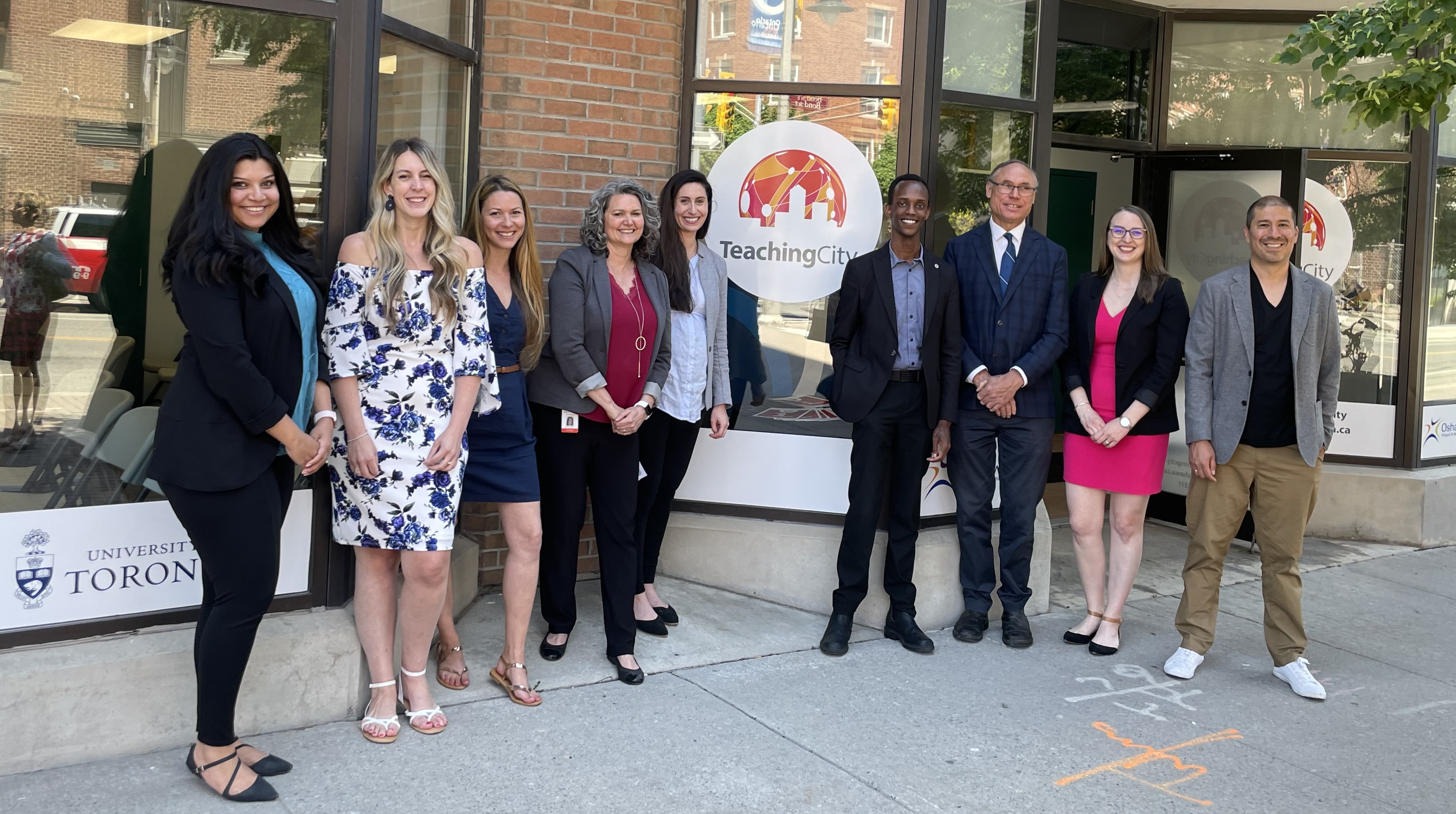 City of Oshawa
Chair: Julie MacIsaac, Director, Innovation and Transformation
Jen Plishewsky, TeachingCity Project Coordinator
Andrew Poray, Economic Development Officer
Durham College
Kevin Baker, Dean - School of Business, I.T. and Management
Amanda Brown, Director Experiential Learning
Ontario Tech University
Lindsay Coolidge, Director External Relations and Partnerships
Danielle Saney, Manager Research Partnerships and Innovation
Felipe Rubio, Research Partnerships Officer
Scott Aquanno, Associate Professor Community Development and Policy Studies
Trent University Durham Greater Toronto Area
Kristin Papadakos, Coordinator Workplace Partnerships
Zan Morgan-Dixon, Coordinator Workplace Partnerships
Kevin Maina, Manager Community Engagement
University of Toronto - Civil Engineering & Mineral Engineering
Brent Sleep, Chair, Department of Civil & Mineral Engineering