Environmental Assessments
Stevenson Rd. N. Study
The City of Oshawa has retained Gannett Fleming Canada ULC to undertake a Municipal Class Environmental Assessment Study to determine appropriate upgrades to the Stevenson Rd. N. corridor from Taunton Rd. W. to Conlin Rd. W. The project will also review the need for a proposed east-west Type 'C' Arterial road in the Northwood Industrial Area (from the Oshawa/Whitby border to Stevenson Rd. N.).
Currently, Stevenson Rd. N. is a two-lane rural north-south road, with no paved shoulders or sidewalks. There is an opportunity to significantly improve the overall function of Stevenson Rd. N. by upgrading the roadway infrastructure and municipal services to contribute to the development of adjacent lands and advance economic and job creation opportunities for the City.
The Study is being completed in accordance with the Municipal Class Environmental Assessment (2023) as a Schedule 'C' project. The Study will consider a transportation strategy that will adequately address connectivity among all modes of transportation, road safety and traffic capacity.
Thank you to those who participated in the Public Information Centre (P.I.C.) or submitted comments.

Presentation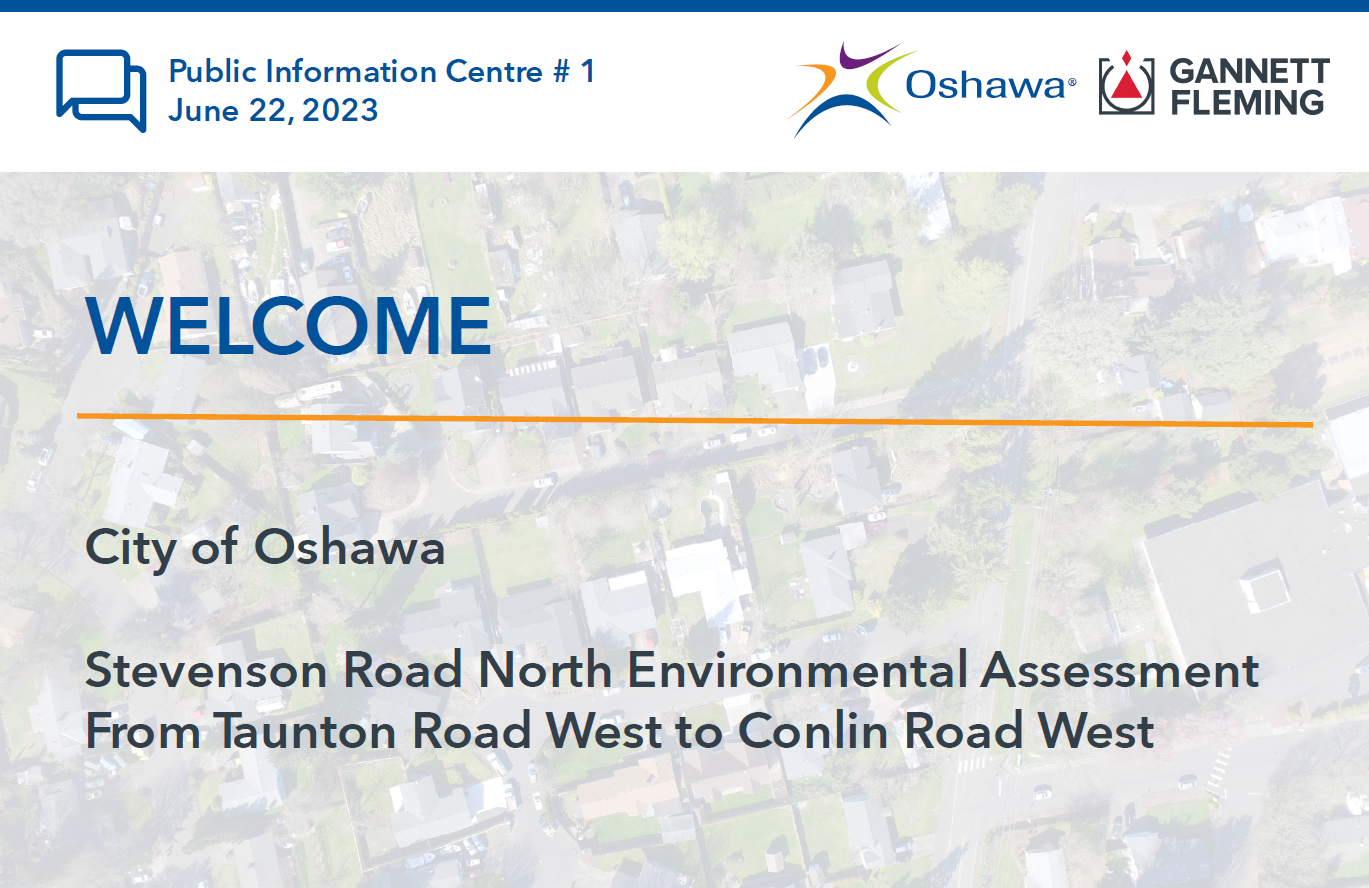 Resource documents
Project contacts
Gannett Fleming Canada ULC
City of Oshawa

Catherine Voytenkov
Project Manager
Gannett Fleming Canada ULC
200 Bay St., Suite 1600
Toronto, ON, M5J 2J3
416-669-5246
[email protected]

Pidenam Bodjona
Transportation Project Engineer
City of Oshawa
50 Centre St. S.
Oshawa, ON L1H 3Z7
905-436-3311 ext. 2117
[email protected]