According to your collection schedule, garbage collection is on the same day every other week. Check your collection schedule by downloading the Durham Region Waste App or using our waste schedule tool on the Collection Schedule page. To avoid missing the collection truck, set up a reoccurring collection reminder and be sure to set your materials by the curb no later than 7 a.m. on the day of your collection but no earlier than 6 p.m. the day before your collection.
Curbside garbage collection
Bag limits and collection requirements
bag limit: four garbage bags per registered dwelling unit for each bi-weekly collection
maximum bag size: 66 cm by 90 cm (26 in by 36 in)
maximum weight: 20 kg (44 lbs)
Garbage bag tags must be purchased and attached to each bag over the four bag limit
do not use garbage cans when placing your garbage at the curb
For the collection of larger items, such as furniture and appliances, visit our residential Large Item Collection page.
There has been an increased occurrence in the size of bags community members are using, which causes significant challenges with collection operations. Even if they are under the weight limit, oversized bags tend to be bulky. This creates problems for the equipment, as bulky bags get stuck, requiring operators to cycle the compactor more frequently. This not only slows down collection services but also impacts the life span of our equipment.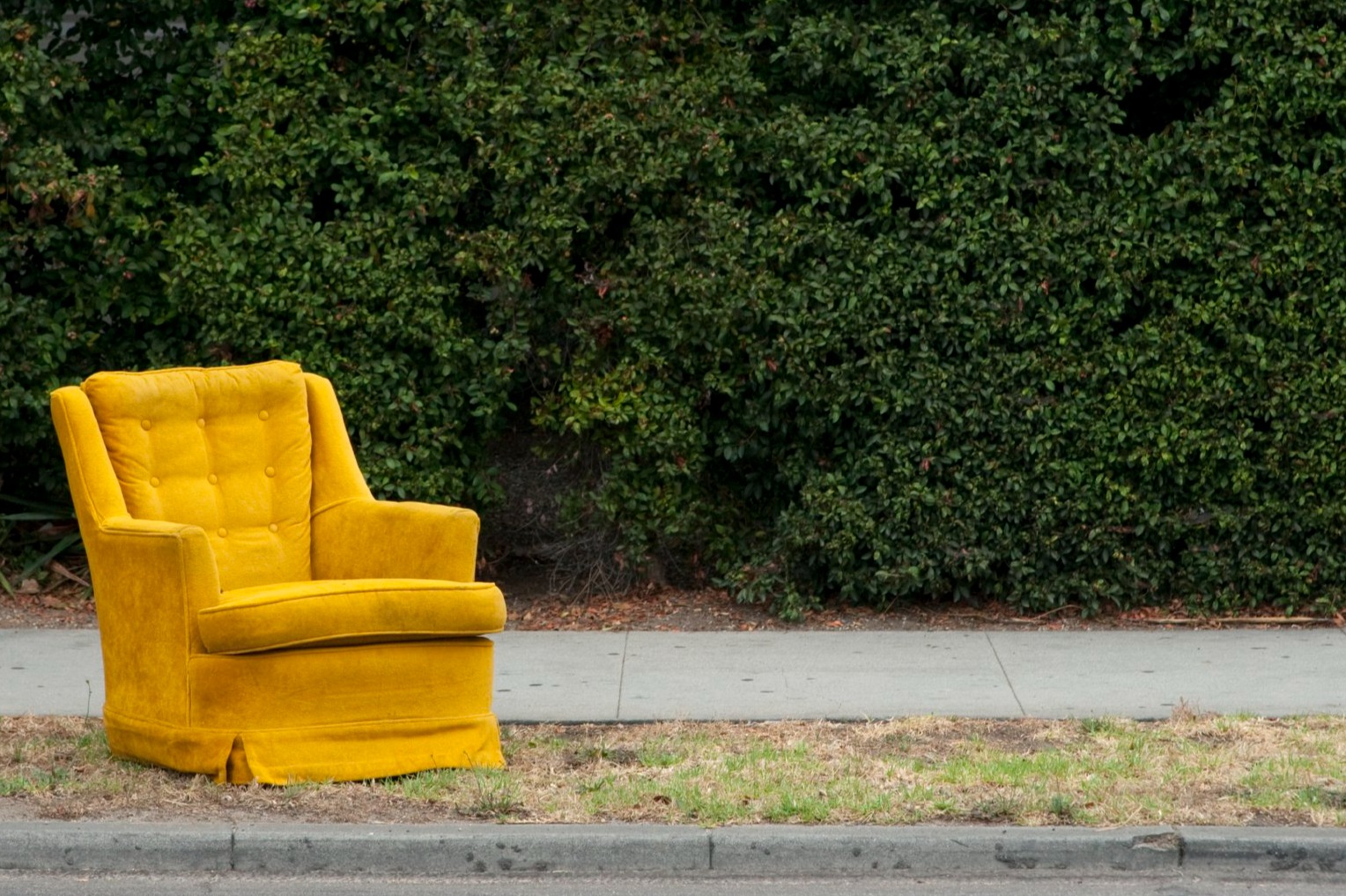 The Large Item Collection Program is for items that are too large to fit into a regular size garbage bag. Residents can book one free collection per calendar year. Additional collections can be booked for a fee of $35.
Visit our Large Item Collection page for program details and the Reducing Your Waste page for alternatives to disposal.
Garbage bag tags
Community members must affix city issued garbage bag tags to any garbage bags over the four bag limit to be eligible for collection. Bag tags are available for a fee of $2.50/tag (sold in sheets of five) or as part of our Waste Assistance Programs.
The purpose of the fee for bag tags is to:
offset the cost of delivering waste collection services
provide consistent fee structure with municipal comparators
encourage community members to reduce waste by using diversion programs such as green bin recycling, retail take back programs, donations and upcycling. Learn more about diversion programs on the Reducing Your Waste page.
Purchase bag tags
Purchase garbage bag tags:
Online or by contacting Service Oshawa at 905-436-3311. Tags are mailed within 3-5 business days.
In person at some municipal recreation facilities at the following locations:
Waste Assistance Programs
For those that qualify, the City offers a number of programs that allow for exceptions to collection requirements for community members. Learn more about waste assistance programs on the Garbage, Recycling and Green Bin page.
Materials left at the curb?
Before calling Service Oshawa to report a missed collection, please review the common set out mistakes.
Zero waste
To create less waste, we need to think differently when shopping and going about our daily lives. Move toward a zero waste future by:
Diverting appropriate waste into the green bin and blue box
Reusing or repurposing old items
Buying only what we need
Donating items that we no longer use instead of throwing them away
Check out the Reducing Your Waste page for details.