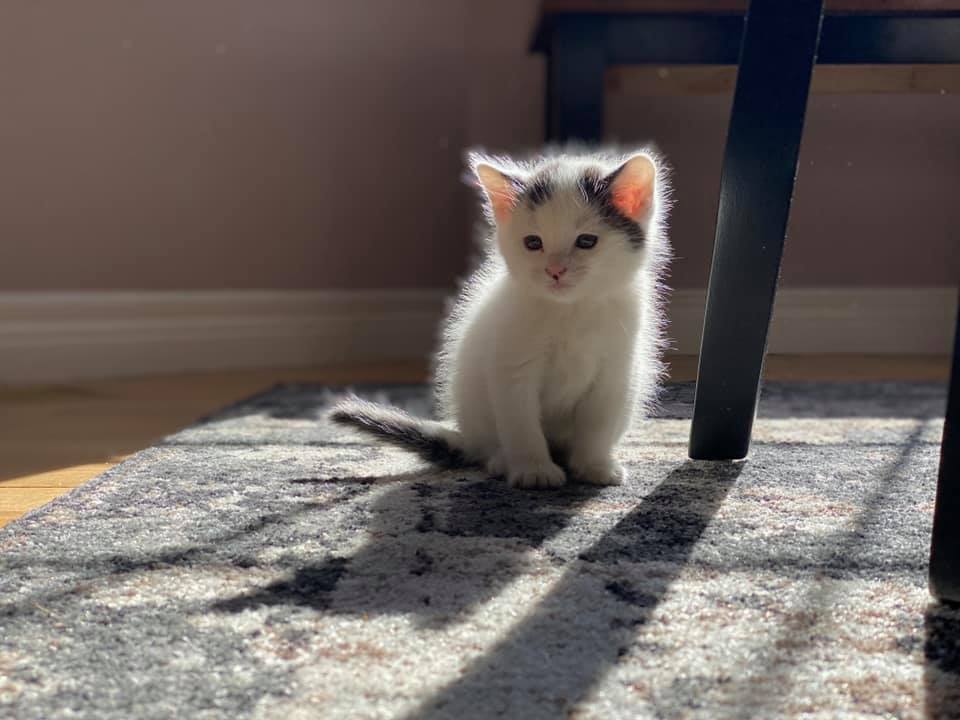 Visit Oshawa Animal Services during our adoption hours to view animals for adoption.
Monday to Saturday from 10 a.m. to 4 p.m.
Why adopt?
Choosing a pet is a life-changing decision. There are many benefits to adopting an animal and adding a furry friend into your life. Oshawa Animal Services makes every effort to reunite all lost pets with their owners. However, if this is not possible, we find their forever homes.
Happy Endings and new beginnings: Adoption saves lives
We take pride in our adoption program. We can do this because of our wonderful adopters and community support. Adopting a pet means it gives that pet a brighter future. You also create shelter space for another animal.
Oshawa Animal Services will continue to support you after your adoption. We are always a phone call away for any questions or concerns. Your adoption package contains any history we have on your new adopted pet. Most of our animals are strays, so we often have very little information, but anything we do know we will provide.
Under provincial statues we must hold stray animals for 72 hours (three days) to let an owner come forward. If an owner does not step forward, the animal becomes available for adoption. All animals are veterinarian checked for any health conditions. In addition, all cats and dogs are spayed or neutered before adoption and receive first shots, rabies vaccine, deworming, flea treatment and a microchip. This is all included in the adoption fee.
A happy life is a healthy life: Adoption starts your pet on the path to a healthy future.
Virtual applications
We will accept virtual applications for the animals in our care at the shelter. To adopt a pet virtually, follow these steps:
Look through our available animals for adoption
Complete the adoption application:
After submitting your application if approved:

Oshawa animal services staff will arrange a phone interview with the successful applicant
A meet and greet with all family members will be arranged
Payment will be at the time of pick up
Please note: We accept multiple applications on our dogs. Only successful applicants will be have a meet and greet arranged before adopting to ensure it is a good fit. We limited meetings to reduce stress for dogs in our care.
What is included in adoption?
Pet adoption includes:
Spay or neuter
First set of vaccinations and the rabies vaccine
Flea treatment
Deworming
Microchip
Four week pet insurance trial
Adoption fees
Animal
Cost

Cat

$150 plus H.S.T.

Kitten
(six months and under)
$200 plus H.S.T.

Dog adoption

$353.98 plus H.S.T.

Puppy
(six months and under)

$442.48 plus H.S.T.

Small animal

$40 plus H.S.T.
Methods of payment accepted: cash, debit, Visa, MasterCard or American Express.
Visit our off-site adoption partner locations
Our off-site adoption options have a variety of animals who are ready to go home with you the same day. Things to do before visiting an off-site location:
Call the location to ensure the animal is still available for adoption
Verify adoption hours - they vary by location
Payment methods available: Our off-site adoption partners only accept cash payment for adoptions
Animals for adoption from our off-site adoption partners are ready to go home the same day
Off-site locations
Store
Location
Phone

Pet Valu Harmony (P.V.H.)

1445 Harmony Rd. N. #400

Oshawa, L1H 7K5

905-725-9225

Pet Valu Courtice (P.V.C.)

1414 King St. E.

Courtice, L1E 3B4

905-433-1822

Pet Valu Kendalwood (P.V.K.)

1801 Dundas St. E. #0002

Whitby, L1N 7C5

905-433-5533

Pet Valu Ajax (P.V.A.)

65 Kingston Rd. E.

Ajax, L1S 7J4

905-239-4459

PetSmart Whitby North (P.M.A.R.T.W.N.)

1b-320 Taunton Rd. E.

Whitby, L1R 0H4

905-655-1276

Toe Beans Cat Cafe (CAT CAFE)

119 Peter St.

Port Hope, L1A 1C5

905-800-1050
Resources
Dog adoption
Cat adoption
Small animal adoption
Rabbits
Guinea pigs