Oshawa Adult Recreational Hockey League (O.A.R.H.L.)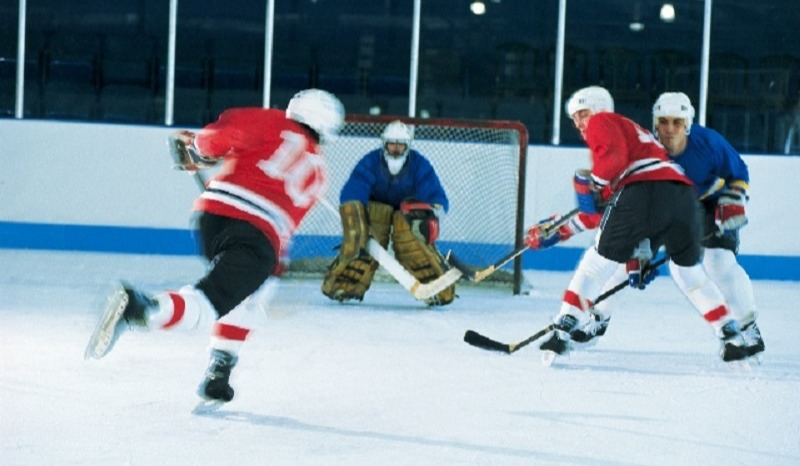 The O.A.R.H.L. welcomes all returning teams, and several new teams, for the Fall/Winter 2022-2023 season. Entering the 15th season, we remain committed to providing a safe, fun and enjoyable adult recreational hockey league experience.
Fall/Winter 2022-2023 season information
Games are on Sunday nights at the Delpark Homes Centre starting September 18, 2022
Games will not be scheduled on:

October 9, 2022
December 25, 2022
January 1, 2023
February 12, 2023
April 9, 2023

Game start times are between 4:15 p.m. and 11 p.m.
25 games are guaranteed
Offering B, C, D and 35 plus divisions
Rosters are limited to 16 players, including goalie
Team fee is $6,300 plus H.S.T.
A $1,000 deposit is due at the time of team registration.
Full payment is due no later than week ten, Sunday, December 18, 2022, or games will be forfeited.
Spring/Summer 2022 season information
Games are on Tuesday and Wednesday night at the Delpark Homes Centre
The season begins on Tuesday, May 10 or Wednesday, May 11, depending on team schedules
Game start times are between 6:15 p.m. to 10:15 p.m.
16 games are guaranteed
Team fee is $4,556.16, H.S.T. included. A $1,000 deposit is due at the time of team registration. The remaining balance for the team fee is due before week eight of the season.
Playing rules and regulations
The current Hockey Canada Rule Book will be utilized for all games with the exception of rules specific to the O.A.R.H.L. as outlined below.
Administration
Alcohol and smoking
We strictly prohibit alcohol, smoking, and illegal substances of any kind in all areas of the facility including parking lots and dressing rooms. A three-step policy is in place.
First offence: a written warning to the team representative
Second offence: two-game suspension for a team representative
Third offence: indefinite suspension of the team
Individual discipline
First offence: the player will be removed from the game immediately
Second offence: three-game suspension to the player
Third offence: player suspended for the rest of the season
Damage to premises
Any repair or replacement costs for damages to the facility or property are payable by the team or individual. Additional penalties may be issued at our discretion.
Divisional alignment
Teams are reviewed after weeks five and ten
Divisions may be adjusted if necessary to ensure parity within each division
Dressing rooms
Teams must leave their dressing room within 30 minutes after their game
Dressing room keys are available at arena reception
End of season review
The league will review the conduct of players and teams to ensure the rules and regulations of the league are respected. The league reserves the right to decline the registration of any individual player or team for violating rules or regulations.
Team roster
Players must be 18 years of age or older
Teams must have a minimum of six players (five skaters and one goalie or six skaters) to play a game
Game requirements
Absent goaltender
We will assist you in trying to get a replacement but cannot guarantee a replacement.
If a goaltender is not on the ice and ready to play by the start of the second period, the team will forfeit the game. The game may continue as an exhibition, but referees are not obligated to remain on the ice. Any player conduct during the exhibition game deemed inappropriate by league staff may result in player suspension.
A replacement goaltender for a playoff game must have played at least two regular-season games in the same division or be approved by us before the game.
Entry onto the ice surface
Players may not enter the ice until the flood has finished and the doors are completely closed.
Forfeit and default games
The winning team will be awarded a 1-0 win
Any team forfeiting a playoff game will lose four points in the playoff round-robin standings, and the winning team will be awarded a 1-0 win
Game length
Each game consists of a warm-up and three ten minute stop periods.
15 minutes will be put on the clock and will begin once the ice resurfacer gate has closed
The buzzer will sound at 12:30 to end the warm-up
The clock will continue to run until the first stoppage of play in the first period
If a team fails to have enough players on the ice by the 10-minute mark, a minor penalty will be issued for delay of game
Game sheet
All players must sign the roster sheet and indicate their jersey number before the start of each game
Players not listed or who have not signed the game sheet will not receive credit for playing in the game
Jersey requirements
In the event both teams are wearing similar colour jerseys, the team with the fewest number of skaters will wear pinnies supplied by us
All player jerseys must have a number on the back of their jersey
Player lateness
Any player playing in a game must sign the roster sheet and be on the ice ready to play by the start of the second period
Playing rules
Blood
If a player is cut during a game and blood is drawn, the player must leave the ice and cover the wound; before continuing to play in the game
Canadian Standards Associations (C.S.A.) approved helmet
All players (skaters and goaltenders) must wear a C.S.A. approved hockey helmet correctly fastened with a chinstrap. Full facial protection is strongly recommended for all players and mandatory for goaltenders
Code of conduct
All players and spectators must treat the game officials, opposing players and staff with respect
During the game, the referees' decisions are final
Behaviour that will not be tolerated includes, but is not limited to: verbal abuse, profane language threats, physical contact, acts of aggression, unsportsmanlike conduct
Violations of the Code of Conduct may result in suspension from the league for the current season and future seasons for individual players and teams. Interpretation of all violations is at the sole discretion of the City of Oshawa
Contact with goaltender
Whether in or out of the crease, contact with an opposing goaltender will be penalized strictly. This includes slashing at a puck that the goaltender has covered, regardless of whether the whistle has blown
If a puck hits a goaltender in the mask, the play will be stopped and the ensuing faceoff will take place at the nearest faceoff dot from where the puck was shot
If the puck deflects off the goaltender's mask and goes in the net, the goal will be awarded
If a player is standing in the goal crease without making contact with the goaltender for an extended period, at the referees' discretion, the play will be stopped, and the ensuing faceoff will take place in the neutral zone
Icing
Icing must be initiated from behind the defensive zone blue line and is automatic when the puck crosses the goal line. If a goaltender leaves the crease area to play the puck, the icing will be waived off
League governance
Rules found in the current version of the Hockey Canada Rule Book are followed for all games. The Oshawa Adult Recreation Hockey League also has specific rules and regulations
Player eligibility
All players must have played and signed the Roster Sheet for a minimum of seven regular-season games to be eligible to play in the playoffs. Exceptions may be considered in extenuating circumstances at the discretion of the league.
Protests
Protests are not allowed. The referees' decisions are final. Issues may be discussed with us the following day
Regular season standings
Team standings will be determined as follows:
Head to Head
Winning percentage versus teams in the same division
Most wins in regulation versus teams in the same division
Fewest penalty minutes
Fewest goals against
Rule clarification
Referees may address player concerns, limited to rule clarification, briefly during stoppages of play
If players are persistent or abusive, they will be penalized and, if necessary, further disciplinary action may be taken upon review by the league
Running time
Running time will occur in the last five minutes of the third period during the regular season and playoff games if there is a five-goal spread (e.g. 5-0 or 8-3) and will only revert to stop time if the game is brought back to within two goals (e.g. 5-3 or 8-6)
At the discretion of the referees, the game clock may continue to run during fights or altercations
Tied games
If a game is tied at the end of regulation, it will be decided by a three-player shootout
Players from each team will shoot at the same time
If still tied after the first three shooters, it will go to a sudden-victory shootout. All players must shoot once before any player can take a second shot
Any player whose penalty has not expired at the end of regulation time will not be eligible to participate in the shootout
Playoff games will remain tied and shootouts are not applicable
Timeouts
Timeouts are only allowed during playoff games. Each team is entitled to one 30 second timeout per playoff game
Penalties and suspensions
Balance of game (B.O.G.)
A balance of game penalty may be issued to any player who is being unruly and who the referees believe may become involved in a dangerous incident in the game
Balance of game is a game ejection only, with no penalty minutes or suspension assessed to the offending player. Failure to leave the ice quickly will result in further penalty or suspension
Any player who is assessed a B.O.G. must remain in the dressing room until the end of the game or leave the arena immediately
Double minor penalties
The following infractions will be issued a double minor penalty or at the discretion of the referee and major penalty and game misconduct:
All Stick Infractions
High-Sticking (If drawing blood will also be issued a B.O.G.)
Slashing
Cross-Checking
Spearing
Butt-Ending
Body Checking
Head Contact
Fighting
Fighting will not be tolerated. One punch can constitute a fight or what is called a one-player fight
First fight: three-game suspension
Second fight: five-game suspension
Third fight: indefinite suspension
If an instigator or aggressor is identified, those players will receive an additional two-game suspension for each offence
Game ejection
Any player receiving six minutes in penalties of any type in the same game will receive a Game Ejection
If a goaltender receives a Game Ejection for penalties, the goaltender will not be ejected from the game, but will be suspended from their next scheduled game
Goalies will be immediately ejected from the game for a Major Penalty, Gross Misconduct, or Match Penalty. The offending team may continue the game with six skaters or forfeit the game
Ineligible player
Any team that plays a game with an ineligible player will forfeit the game
Major penalties
First occurrence: minimum two-game suspension
Second occurrence: minimum four-game suspension
Third occurrence: indefinite suspension
Match penalties
A match penalty will result in an indefinite suspension (minimum five games) with review and disciplinary action by the league
Match penalties include, but are not limited to, verbal or physical threats towards any member of City of Oshawa staff, referees, or another player in the league and any deliberate attempt to injure another player in the league
Player penalty minutes: threshold and suspension
Player suspensions for accumulating penalty minutes are as follows:
40 minutes = 1 game suspension
50 minutes = 3 game suspension
60 minutes = remainder of season
All penalty minutes carry over into the playoffs.
Player suspensions
The team representative will be informed via email of any player suspensions
It is the team representative's responsibility to ensure the player serves the entire suspension.
Any team representative who permits a suspended player to play will be issued a two-game suspension.
Any player playing while under suspension will be issued an additional two-game suspension
Suspension and expulsion
Refunds will not be given for extended suspension from league play as a result of any infraction of the Oshawa Adult Recreational Hockey League playing rules and regulations
Playoffs
Overview
Each team will play in a round-robin series
No overtime or shoot-out in round-robin games
One timeout is allowed per team in all playoff games
The round-robin format will be determined annually based on the number of teams in each division
Tiebreaker format if teams tied after round-robin:

Head to head (only if two teams are tied)
Most wins (in playoff round-robin)
Fewest goals against (in playoff round-robin)
Team plus/minus ratio (goals for minus goals against)
Fewest penalty minutes (in playoff round-robin)
Overtime - championship games
Teams will play five on five for a five-minute sudden-death period. Teams do not change ends for overtime. If still tied, a shoot-out will occur:
Three-player shoot-out and most goals win
Shooters must be identified to the referees/timekeeper before the start of the shoot-out
If still tied after three shooters, a sudden victory shoot-out will occur
Any player whose penalty has not expired at the end of overtime will not be eligible to participate in the shoot-out
Shooters will go one at a time and all other players must be on the bench during the shoot-out
The original players from the first three-player shoot-out may not shoot again until all players on the team have taken a shot
The sudden victory shoot-out will continue until there is a winner
Thank you to our sponsor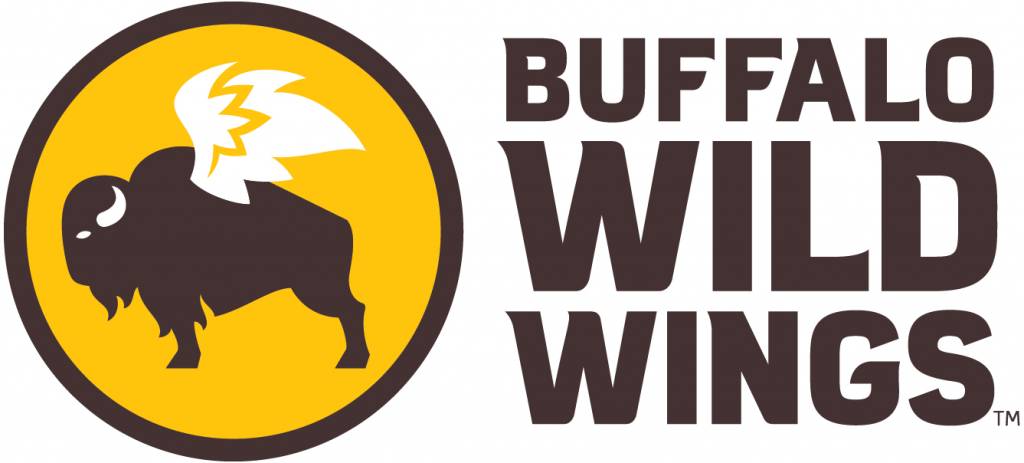 Thank you to our generous sponsor, Buffalo Wild Wings.