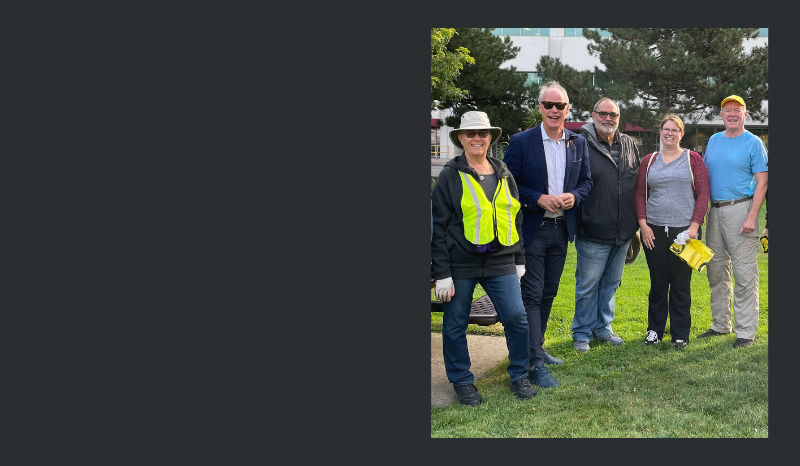 Thank you for keeping our community clean!
There are a variety of positions at the City of Oshawa to suit your interests, skills and schedule.
Current Opportunities
Volunteer opportunities are now available for the following positions:
For advisory committee appointments, please visit our Committees page.
Volunteer with us!
The 2024 event season is shaping up to celebrate not only our incredible community, but also the 100th anniversary of the City of Oshawa. In the coming year, we're looking to highlight our cherished City of Oshawa memories, while making new ones. In 2024, the City will look to celebrate and promote the many fascinating initiatives surrounding the Centennial year, which includes celebrating with partners and organizations within our community.
Let's share everything there is to do in Oshawa to celebrate this milestone anniversary. Who wants to help us celebrate?
We need your help!
Looking for a fun and interactive volunteer experience? Opportunities include community facing positions, working in teams and stationary or roaming positions. Engage with our community in a variety of different roles such as:
Event Greeter
Usher
Survey Ambassador
Activation Ambassador
Rewards Assistants
Administrative Support
Centennial Ambassador
City of Oshawa Event Volunteers experience:
Connection. First hand interactive experiences engaging with residents from diverse backgrounds working towards a common goal.
Growth. Gain valuable municipal government experience, build self-esteem, confidence and leadership skills as you begin your work life, are new to the community or look to increase your community involvement.
Development. Learn new skills, exposure to new community initiatives, gain knowledge which may benefit others, while gaining professional experience.
Support. Be a part of bringing the community together creating positive City of Oshawa experiences. The City of Oshawa values volunteers and is committed to supporting their success (including approved high school community hours).
Flexibility. Flexible and/or occasional commitment, no minimum hours required.
Teamwork. Meet up and engage with like-minded individuals and residents, build camaraderie – creating new bonds while strengthening the community.
Positivity. Giving back provides a valuable impact to the community – the Events department values the support of each and every event volunteer involved.
Volunteer requirements:
Minimum 15 years old, with no age limit
Those 15-17 years of age, require a guardian's consent
Interested in the community, personable, reliable, enjoy interacting with people face to face
Some quiet/independent opportunities available throughout the year
Possess critical thinking skills, able to problem-solve with minimal supervision
Attend pre-assigned mandatory trainings with a commitment of volunteering at a minimum of three events, or equivalent of 15 hours per year to stay active
An asset: Physically able to lift and carry up to 50 pounds
Volunteers are the keystone to successful events within the City of Oshawa. We value and appreciate every envelope stuffed, table and chair set up, wayfinding assistance and activity engagement.
Successful volunteer candidates will attend a mandatory in-person orientation.

For questions, please email [email protected].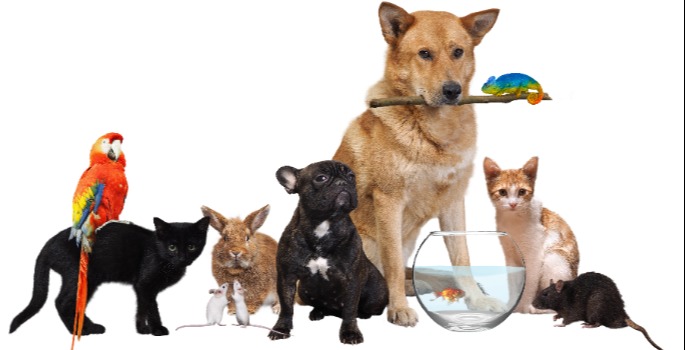 Oshawa Animal Services Volunteers
Oshawa Animal Services offers many exciting volunteer experiences such as:
Dog walking
Feline enrichment
Pet photography
Adoption promotion
Volunteering with Oshawa Animal Services is sure to be fun and exciting. You will be contributing to the physical and emotional well being of the animals in our care.
How to get involved
Volunteers must be at least 16 years of age and complete the following below by clicking Apply Now!
After you submit your application:
We will connect with you for an interview.
After the interview, you must attend orientation and training with an Animal Services team member.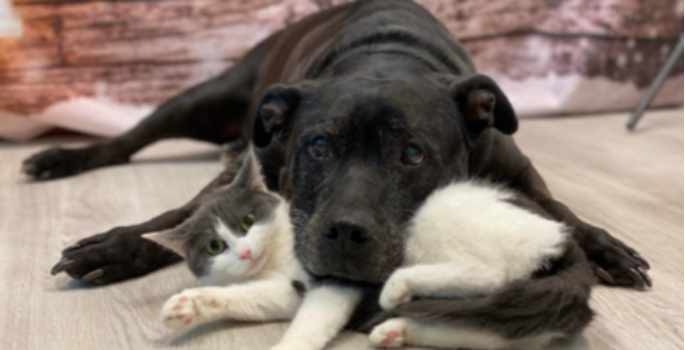 Fostering Animals
Our foster program temporarily provides a safe and loving home for cats and dogs in need. They will stay in foster until they can return to our adoption centre to find loving homes. Our program offers a second chance to many animals. All supplies and medical care for animals in foster are covered.
Reasons animals will enter the adoption program:
Too young for adoption
Pregnant and nursing cats and dogs
Sick or injured
Socialization
Fostering can last a few days or as long as 4 to 8 weeks, depending on the particular animal's needs. If you are interested in fostering, please fill out the foster applications below for dogs or cats.
If you have further questions please call 905-436-3311 or email [email protected] for more information.
Doggy Day Out
Someone let the shelter dogs out! Oshawa Animal Services is proud to announce its new Doggy Day Out program, which pairs members of the community with our long stay shelter dogs for field trips! Outings can include a hike, a trip to the beach, a nap in a home or even a nice lunch! It's a great way for people to get their pet-fix in and to give our dogs a break from the shelter and learn more about their wonderful personalities! Plus, it's a great excuse for you to spend time exploring!
Doggy Day Out was designed to make it easy as pie for you to participate! Fill out a short application below and the shelter team will call you to coordinate! Soon you'll be on your way with your brand new friend! You'll be given everything you need for your adventure by shelter staff.