Saturday September 24, 2022
10 a.m. to 4 p.m.*
* some sites may have alternate times, check Day of Program for timing
Doors Open Ontario is a province-wide celebration that provides a unique opportunity to explore and enjoy sometimes hidden and always interesting places and spaces in cities across Ontario - all free of charge! Explore Doors Open Ontario 2022.
Doors Open Oshawa is an annual event where you can explore Oshawa's diverse heritage and cultural sites. Spend a day discovering local history first-hand and celebrating our community heritage. Our 2022 event will be in-person and virtual. While visiting our sites use #DoorsOpenOsh when posting to Facebook or Twitter or fill out our Visitor Survey in-person or online for a chance to win a prize!
Visitor Survey
Please take a moment to fill out a quick survey about our Doors Open Oshawa event. Your feedback will be used to make our event better! Thank you for your time. Opens: Saturday, September 24 Closes: Friday, September 30
Participating Site Survey
Thank you again for participating as a site in Doors Open Oshawa. Please a moment to provide your feedback regarding your site and the event. Thank you for your time. Opens: Saturday, September 24 Closes: Friday, September 30
View our Day of Program
In-person sites:
Biltmore Theatre, The
39 King St. E.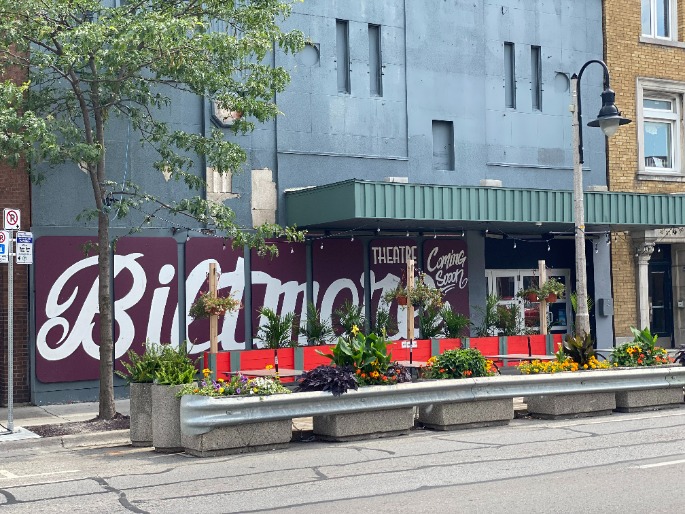 10 a.m. to 3 p.m.
Washrooms, partially accessible (no access to second floor), on-street parking
Guided and self-guided tours
The Biltmore Theatre opened to the public on April 4, 1940. Oshawa's Biltmore Theatre was a chain of theatres owned by the Okun Brothers who resided in Toronto, ON Canada. The affluent Okun Brothers had made their fortune manufacturing and selling men's and women's hats under the Biltmore brand. From the 1990s to the 2000s the Biltmore had changed owners and names multiple times. The current owner, Julius Kedvessy is in the process of restoring the interior and exterior of 39 King Street East and has maintained the original name, Biltmore Theatre. Care and consideration have been taken to ensure restorations reflect the feel and design of the original Biltmore Theatre.
Camp Samac
Location: 1711 Simcoe St. N.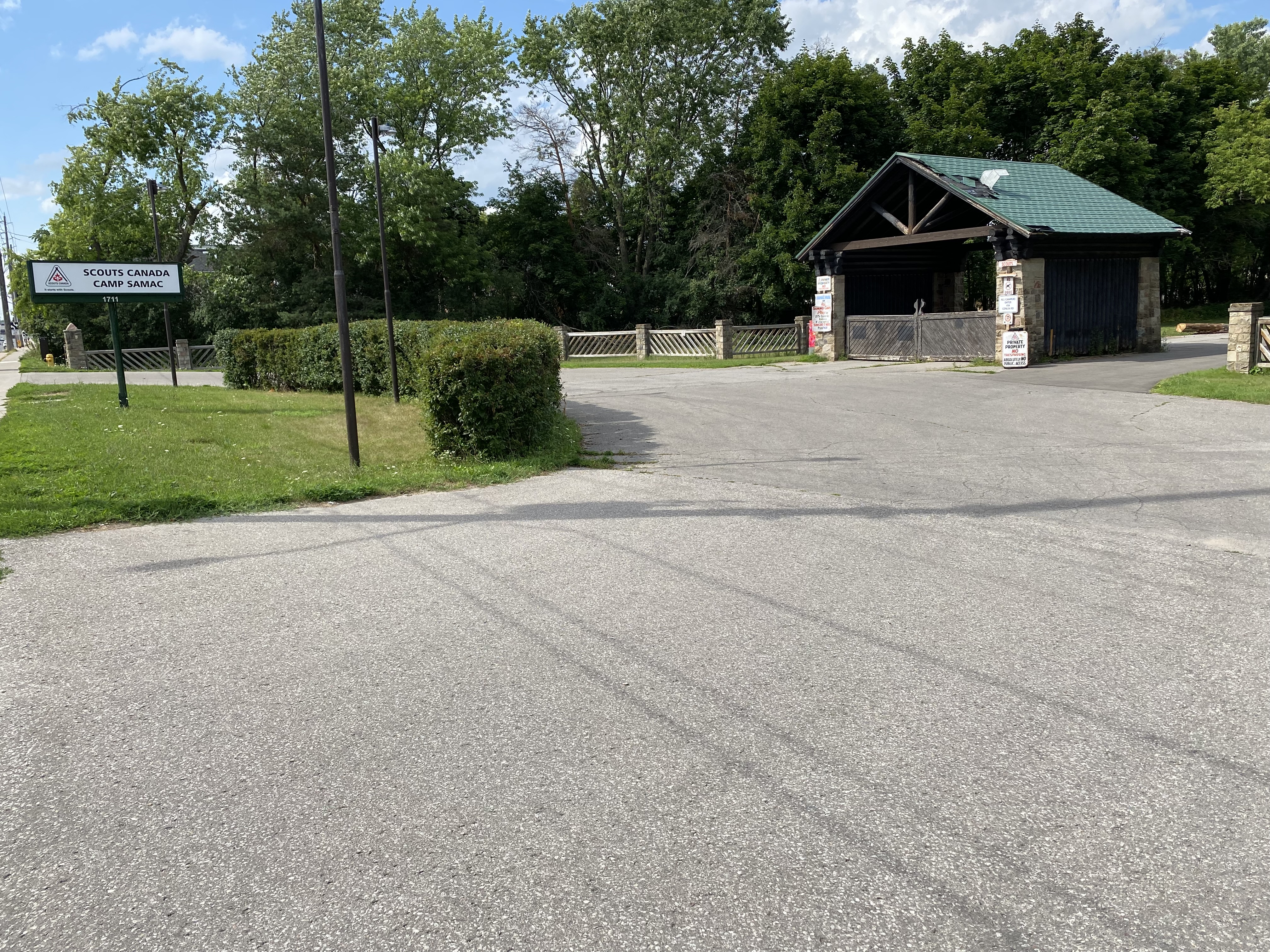 10 a.m. to 4 p.m.
Washrooms, accessible, on-street parking
Guided tours: walking and wagon ride
Gift shop open
This Scouting gem is over 150 acres of forested nature in the middle of the City of Oshawa Ontario. Although surrounded by housing and higher learning institutions, Camp Samac remains a quiet and restful playground for youth. Scouts Canada privately owns the 63-hectare site. The largest portion of the property, 60.7 hectares, was donated to the Scouts in 1943 by Col. R.S. McLaughlin. The outdoor swimming pool on the site was also a donation from Col. McLaughlin and opened in the early 1950s. There are 21 buildings on the site built in a distinct log style including the council hall overlooking the lake. Roast hot dogs and marshmallows, purchase camping equipment and more!
Camp X/Intrepid Park
55 Boundary Rd.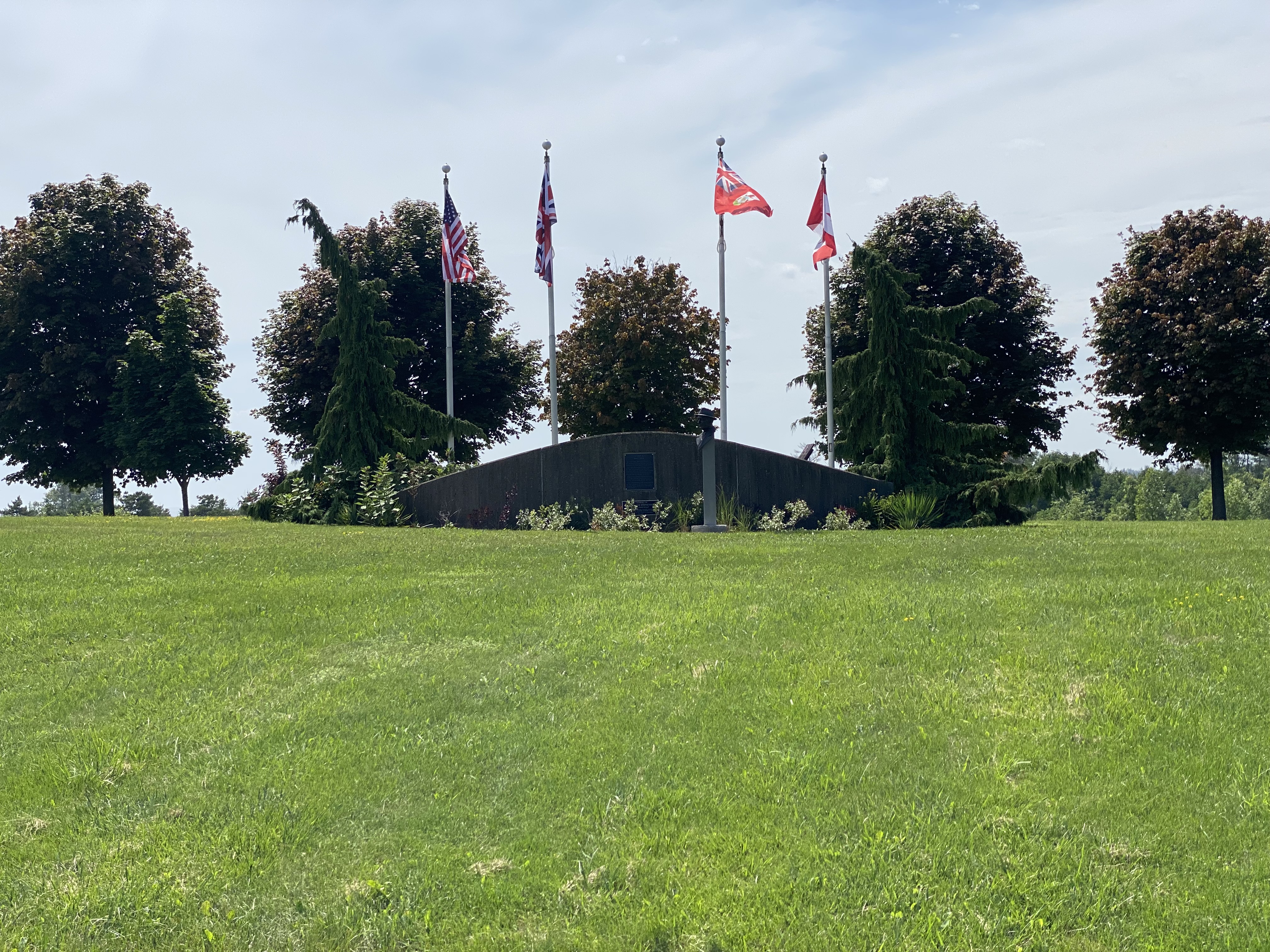 Not accessible, on-street parking
Guided tour: 1:30 p.m.
Visit the remains of the WWII spy training camp lies on the lakefront border of Whitby and Oshawa. This former top secret Second World War spy training school was built in 1941. Uneven terrain may be challenging for those with accessibility issues. Take a quick tour with site expert Lynn Phillip Hodgson. Visit Camp X for more details, read about it in the Canadian Encyclopedia or peruse the Photo Gallery.
Canadian Automotive Museum
99 Simcoe St. S.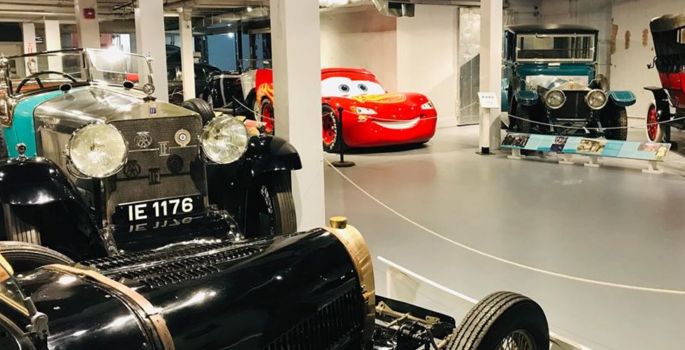 9 a.m. to 4:30 p.m.

Washrooms, accessible, on-street parking

Guided tours

Gift shop open

Home to the world's most significant of Canadian cars. Established in 1963, the Museum is located in a former 1920's Chevrolet dealership. The Museum displays more than 70 vehicles from 1902 to 1999. See a full size model of Lightning McQueen from Disney Pixar's Cars 3.
Islamic Centre
23 Lloyd St.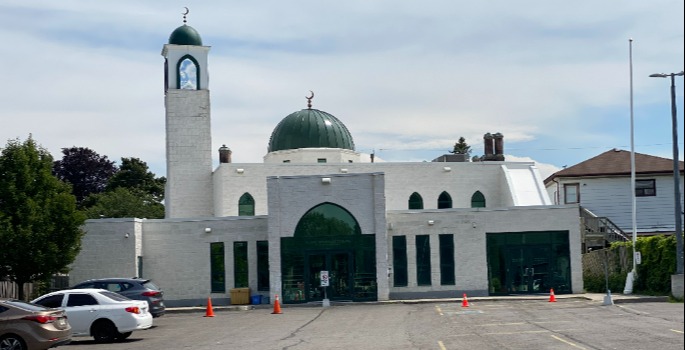 10 a.m. to 4 p.m.
Washrooms, accessible, on-street parking
Guided tours
Built in 2012, this was Oshawa's first mosque. The building has the architectural look and feel of the Ottoman Empire era. It features a traditional style dome, arched windows and a minaret. Both the dome and above the main prayer hall and the dome on top of the minaret are enhanced with an ornamental crescent moon.
Shoes must be removed.
McLaughlin Bandshell - Performance 1:30 p.m. ONLY
110 Simcoe St. S.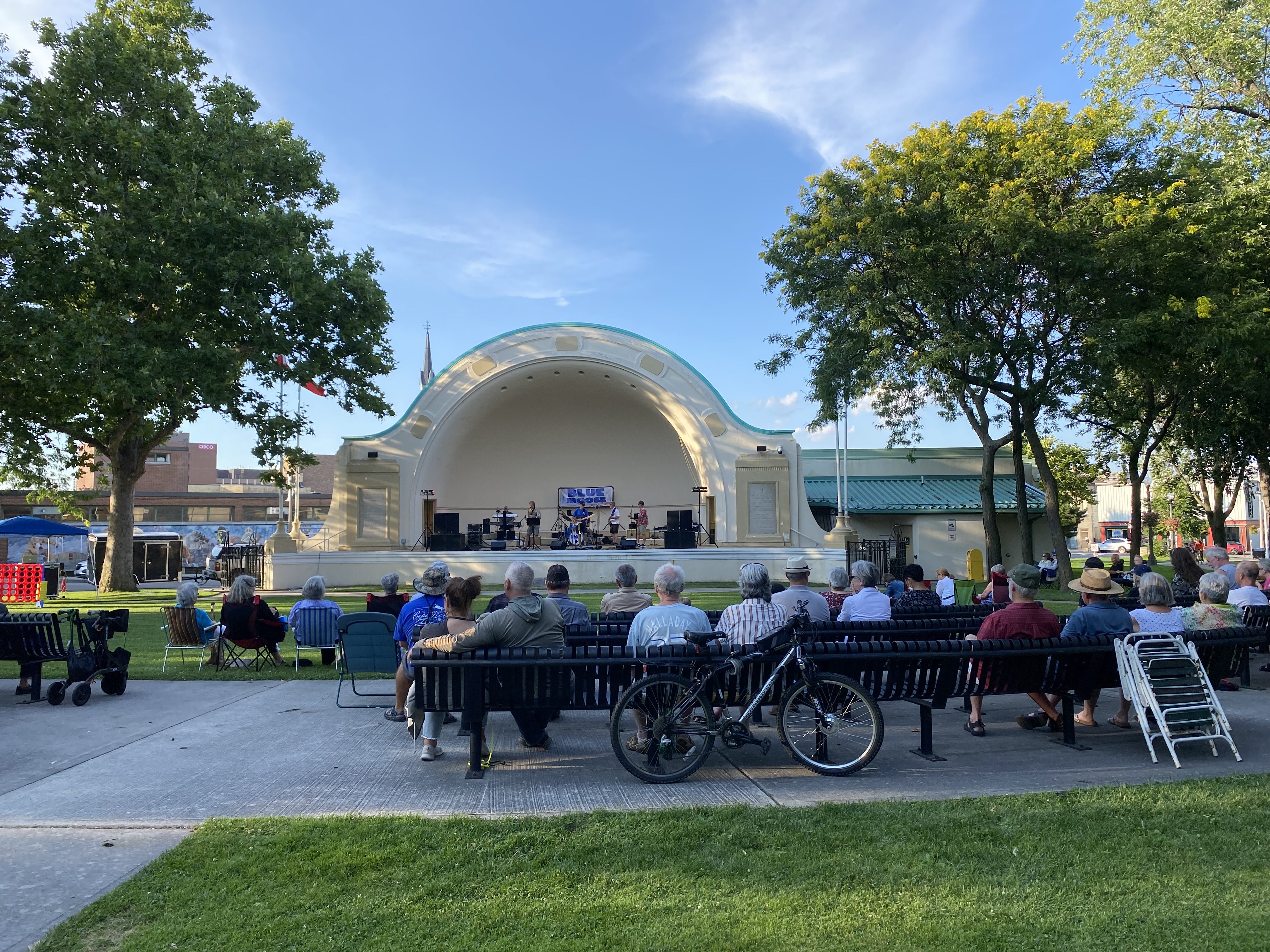 Performance: 1:30 p.m. ONLY
(No Tours)
Washrooms, accessible, on-street parking
No tours of facility, performance only.
The bandshell was a gift from Col. R.S. McLaughlin to the City of Oshawa in 1942, the Bandshell brought music to Memorial Park during the war years. 76 years later music and dance still grace the refurbished stage in the art deco inspired shell. The Oshawa Civic Band will host a performance at 1:30 p.m.
Ontario Regiment Museum
1000 Stevenson Rd. N.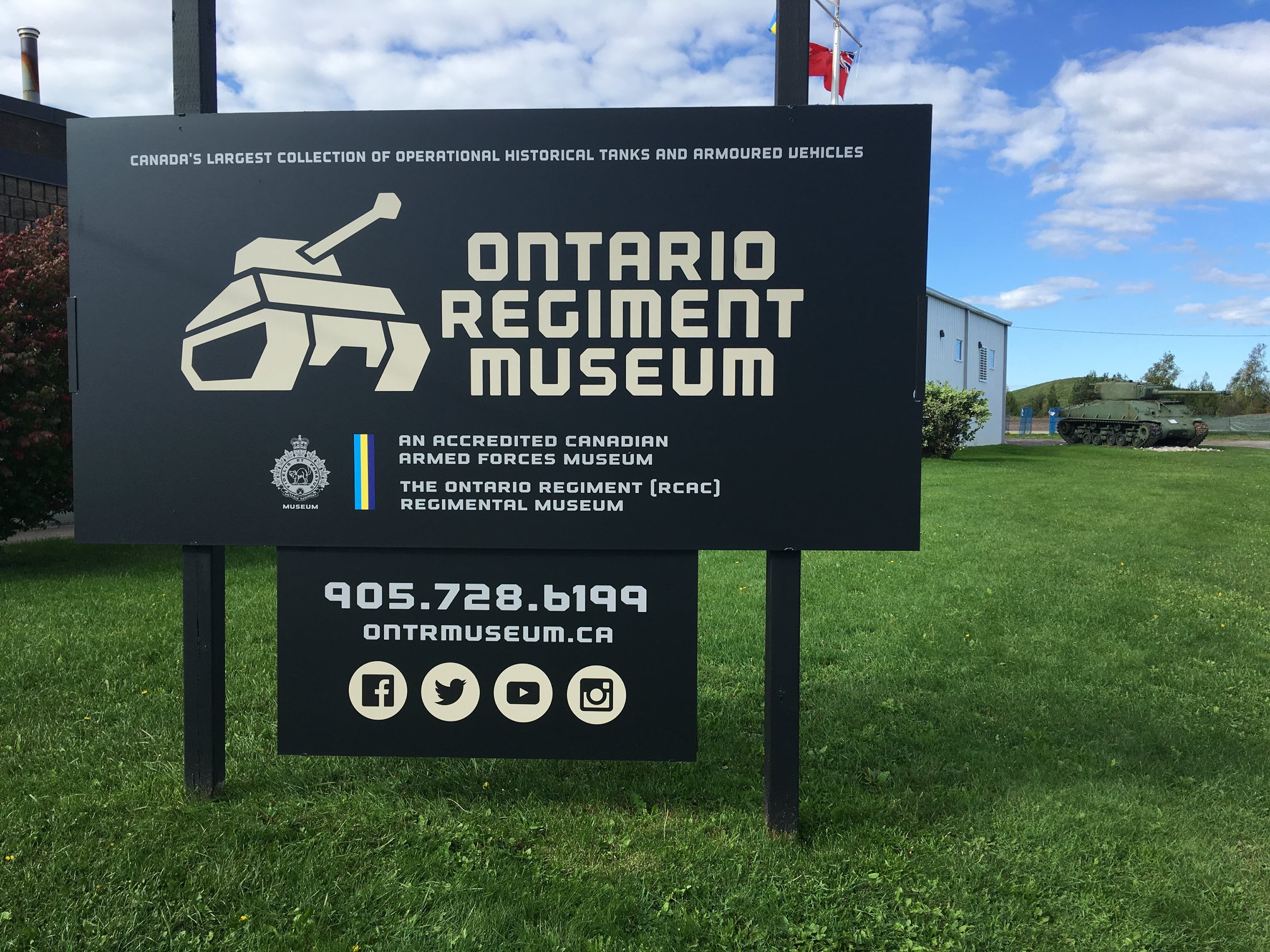 10 a.m. to 4 p.m.
Washrooms, accessible, parking
Guided tours
Gift shop open
Located on the historical south field of the Oshawa Executive Airport, this museum is home to Canada's largest collection of operational, historical military vehicles. Take a virtual tour and see artifacts from Durham Region's Ontario Regiment from 1866 to the present. Explore Behind the Scenes videos of the Military Vehicle Conservation Centre (over 80 vehicles on display), the Tank Arena or the Tank Trek Set Up. Looking for more tanks? Check out the collection.
Take a moment to watch the award winning Convoy to Remembrance, a documentary about the museum's participation in Remembrance Day celebrations.
Oshawa Museum - Guy House
1450 Simcoe St. S.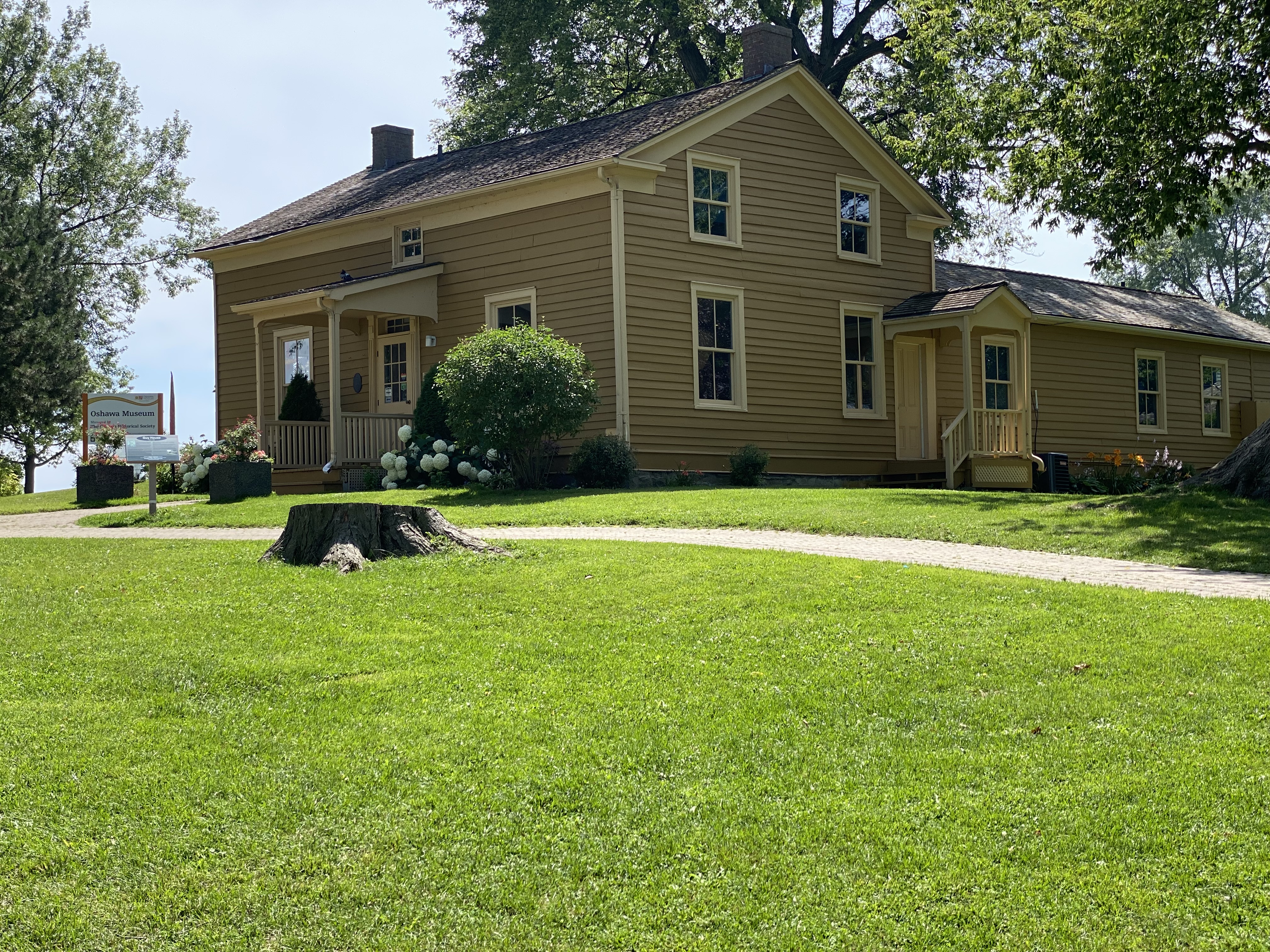 12 p.m. to 4 p.m.
Venue: Guy House only
Washrooms, accessible, on-street parking
Gift shop will be open
Exhibit on display: From Ship to Shore: Exploring Oshawa's Relationship to Lake Ontario. Features videos, photographs, activities for children
Self-guided waterfront walking tour booklets – information, points of interest, historic photographs.
Regent Theatre, The
50 King St. E.

10 a.m. to 4 p.m.
Washrooms, accessible, on-street parking
The Regent Theatre's façade, built in 1919 for Famous Players theatres, has Georgian architectural lines. One of the town's few remaining examples of this classically inspired style, the building reopened in 2010 as a lecture theatre for Ontario Tech University, as well as for community and cultural events. Listen to an Oshawa Museum podcast on this designated building's fascinating history or take a virtual tour.
Robert McLaughlin Art Gallery
72 Queen St.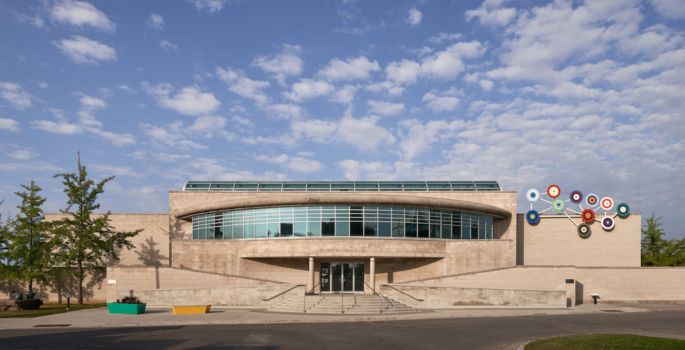 10 a.m. to 4 p.m.
Guided tours: 11 a.m. and 2 p.m.
Self guided tours
Gift Shop open
Washrooms, accessible, on-street parking
There will be 7 art exhibitions on display for visitors to explore. Additionally, there will be a guided family activity in our art studio for visitors.
Simcoe Street United Church
66 Simcoe St. S.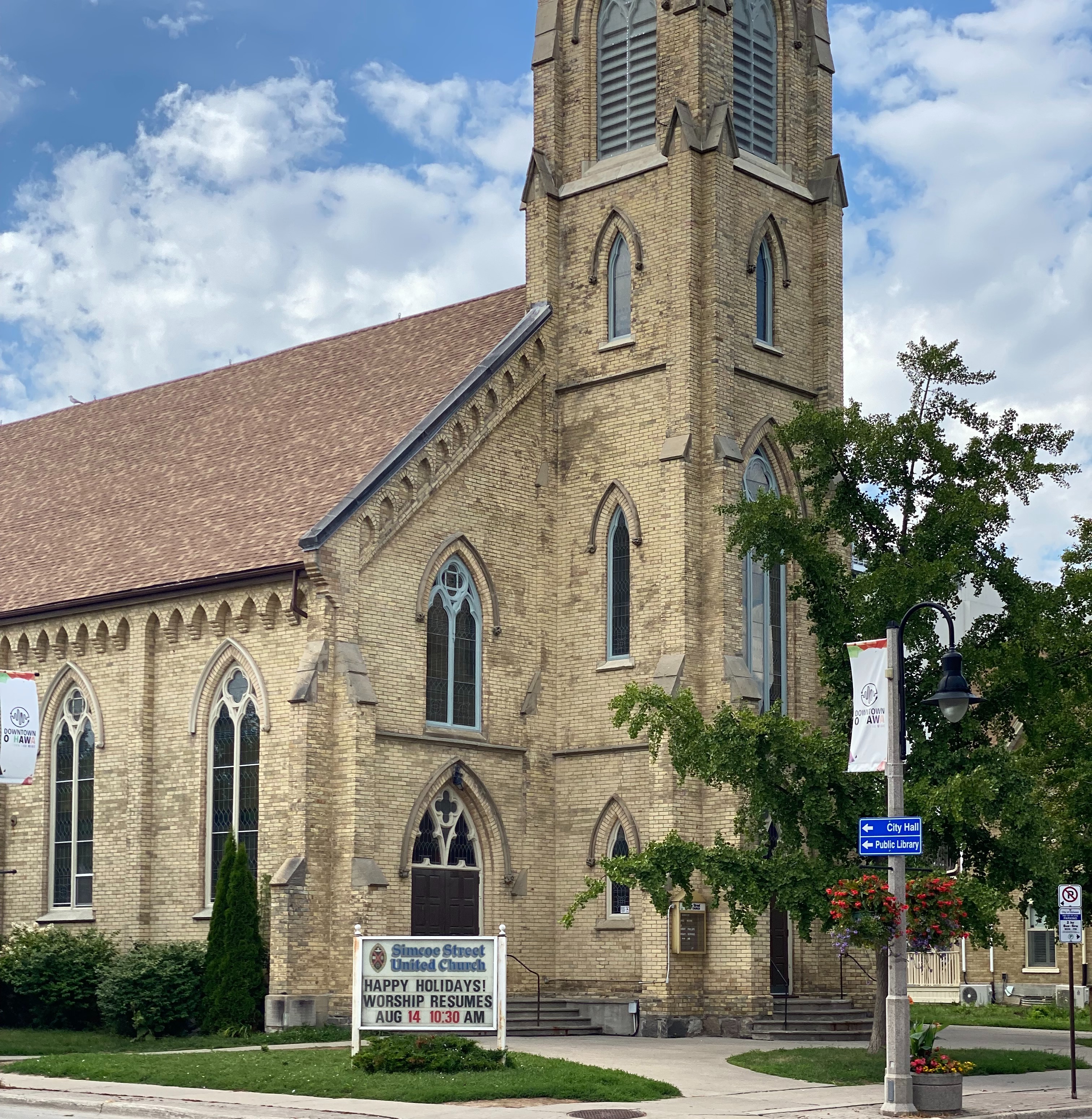 10 a.m. to 4 p.m.
Self guided tours
Washrooms, accessible, on-street parking
Built in 1867, in the Gothic Revival style, Simcoe Street United Church is Oshawa's oldest church. It's no wonder it has ghost stories to tell. Lancet-arched openings and a polygonal spire with pinnacles and dormers embellish the exterior. A pressed-tin ceiling, 11-metre (36-feet) high ornamental timber arches and a Casavant organ dominate the interior. Watch a quick introduction to this Heritage Designated building with history buff Robert Bell.
Virtual Sites:
Oshawa Union Cemetery
Many famous people from Oshawa's and Canada's past are interred in Oshawa Union Cemetery, formerly "Thornton's Burying Ground". Oshawa Museum's podcast highlights the history of the cemetery. Today, the site covers 32 acres and includes private mausoleums and a Gothic-revival chapel. The mausoleum was built in 1924 and features an ornate marble interior and hand-painted stained-glass windows. The on-line interactive map is a new, searchable resource of burials. The gravestones are of particular interest; explore the iconography or the rare White Bronze markers. Listen to a video podcast about Oshawa in the 1860's and the story of George Prentice and the Fenian Raids.
Oshawa Union Cemetery Map interactive map
Oshawa Museum podcasts
Oshawa Public Library
Forming part of Oshawa's Civic Centre, the Library was a gift of Col. R.S. McLaughlin in 1954. Architect Arthur Eadie was influenced by Frank Lloyd Wright in his design of the McLaughlin Public Library, now our central branch. The inside vestibule includes walls of Italian marble and a circular staircase, above which is a gold inscription to the generous donor. Check out our video on the History of Library Service in Oshawa.
In the Local History Room we maintain a growing collection of materials relating to historical events, places and people. We have made some of these materials available online at the Internet Archive and in our Heritage Images collection. We regularly host programs on local history topics, many of which have been recorded and can viewed on our YouTube channel.
Oshawa Valley Botanical Gardens
"Exploring the beautiful OVBG is fun and easy!
You can now use you smartphone to scan QR Codes placed on signage to learn about the park, points of interest and use a navigation guide between landmarks.
Durham College students designed and created an augmented reality platform as part of TeachingCity partnership with the City Of Oshawa. Visit the park, scan a QR Code and try it for yourself!
Or view the virtual map.
Trent University Durham GTA
Trent University Durham GTA began delivering courses in 1974 at various facilities in the Oshawa community. In 2010, a standalone campus opened its doors at the site of the former St. Michael's Catholic Elementary School on Thornton Road. An extensive renovation was undertaken to modernize the building at that time. It leveraged existing brick archways and cedar planked ceilings, which were complemented by a new modern and spacious light-filled atrium.
In fall 2020, a new academic and residence building officially opened its doors. Adorned with striking copper-clad columns, state-of-the-art learning and living spaces, and wood themes that tie the two campus buildings together, this new addition to the campus continues in the University's traditions of beautifully curated architectural features. Explore the beautiful spaces and campus amenities through the virtual tours.
Trent University Durham GTA sees education unfold on a personal scale and is a close knit, scholarly community in a diverse, urban environment with a robust offering of in-demand and unique academic programs.
Waterfront Trail
TeachingCity Oshawa is proud to announce the launch of new interactive experience to encourage the community to get out, explore and learn!

Now people walking along the Great Lakes Waterfront Trail in Oshawa can use their smartphone cameras to scan Quick Response (QR) codes placed on signage, to learn about the various parks, points of interest and amenities on the Trail, while also using a navigation guide to link you to other points of interest along the way.

Durham College (DC) students in the School of Media, Art and Design researched, designed and created the interactive information portal that includes a wayfinding tool as part of a City Idea Lab course through TeachingCity Oshawa.

The Great Lakes Waterfront Trail stretches 3,600 km along the Canadian shores of the Great Lakes region, and connects 155 communities, including those of the First Nations. Oshawa's portion of the Trail stretches 11 km along the shoreline between the borders of Whitby and Clarington. This portal helps guide and inform exploration of the trail, parks, natural areas and points of interest along the way.

Learn more about TeachingCity at www.teachingcityoshawa.ca
Photo Gallery: Doors Open 2022 will appear here on the public site.