Canada Community Building Fund
The Canada Community-Building Fund provides municipalities with a permanent, predictable and indexed source of long-term funding, enabling construction and rehabilitation of core public infrastructure. It offers local communities the flexibility to make strategic investments across 18 different project categories, including roads and bridges, wastewater infrastructure and recreational facilities. The fund promotes investments in increased productivity and economic growth, a clean environment, and strong cities and communities.
Below are projects that are underway in the City of Oshawa, as result of the C.C.B.F. Visit our Budget page to learn more.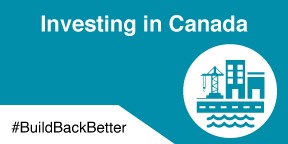 Investing in Infrastructure
Capacity Building
Building Condition Audits $150K (2022)
Consulting services to complete condition audits of City facilities assisting the capital planning team with short and long term maintenance life cycle scheduling.
Benefits Statement: Safe, supportive and welcoming community spaces.
Active Transportation
Cycling Network Expansion $107K (2021)
To implement on-road cycling routes and cycling lanes on:
Wilson Road from Taunton Road to Conlin Road; and
Greenhill Avenue from Ormond Drive to Clearbrook Drive.
Benefits Statement: Safer and more flexible transportation options.
Sidewalk Replacements $500K (2022)
To remove and replace sidewalk slabs throughout the City as identified through annual inspections.
Benefits Statement: Safer and more flexible transportation options.
Local Roads and Bridges
Resurfacing & Rehabilitation of Multiple Streets $1.8M (2022)
The Pavement Preservation program protects the City's road infrastructure from premature deterioration and extends its useful life. It involves removal and resurfacing of asphalt, as well as rehabilitation of deficient curbs, gutters and sidewalks to restore the quality of the road.
Benefits Statement: Safer and more efficient roads and bridges.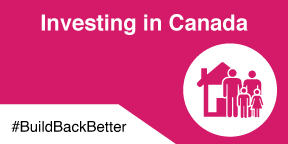 Investing in Social Infrastructure
There are no projects underway at this time.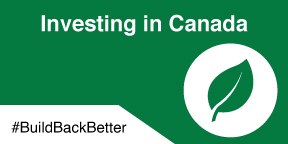 Investing in Green Infrastructure
Wastewater
Storm Water Management Pond Cleaning $275K (2022)
To clean one pond located at 1254 Maddock Court in order to function properly and improve water quality.
Benefits Statement: Protecting our waterways and ecosystems.