Accessible Customer Service
Our staff is friendly and willing to help. If you wish another accessible version of a document or more assistance, we are happy to work with you.
Assistive Devices, Technologies, Interpreters/Support Persons
Let us know if you need accessibility assistance to share your thoughts, join a program or attend a Council or Committee meeting.
Many City service counters have assistive devices such as Ubi Duos, magnifiers and listening devices to help you. To ensure the right tools and people are available to assist you, please contact the department providing the service (e.g. Legislative Services for Council or Committee Meetings) or Service Oshawa at least one business day before the activity or meeting.
Feedback and requests for alternate format information or communication support
We welcome your feedback on our accessible goods, services, programs and facilities.
We are committed to providing accessible information and communications to our customers. However, we understand that people with disabilities may use different ways to get information. Our policy is to offer documents in an alternate accessible format or provide communication support upon request.
Access Service Oshawa Online to submit an alternate accessible format request.
Policies and Procedures
The City ensures accessibility through its policies, procedures and practices by focusing on integration, independence, dignity and equal opportunity for people with disabilities.
Accessibility Awards
The City of Oshawa and the Oshawa Accessibility Advisory Committee annually present Accessibility Improvement Awards to residents and businesses of Oshawa that have helped improve access for people with disabilities.
Business/Community Accessibility Improvement Award
Complete the online fillable form
Resident Accessibility Improvement Award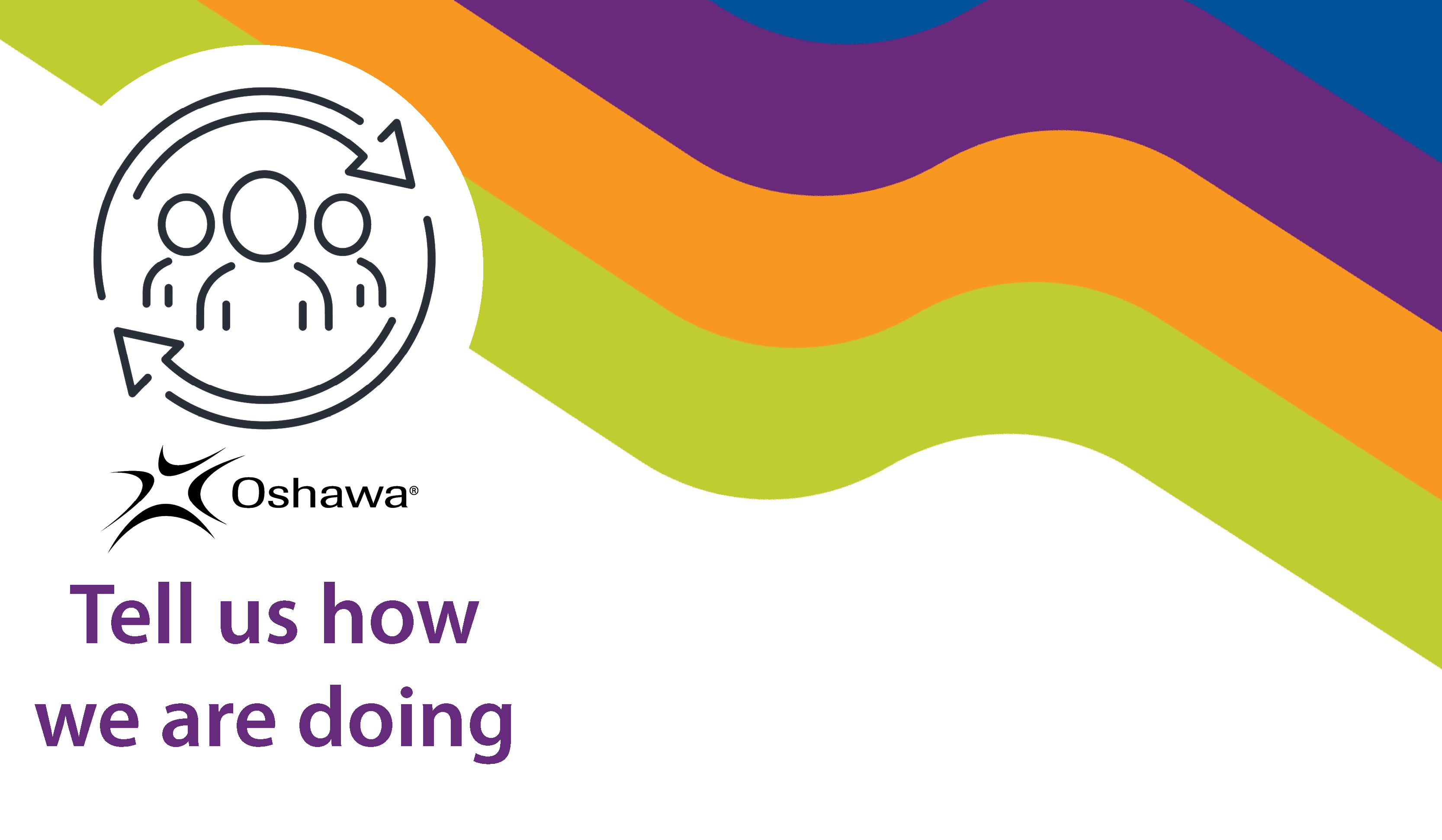 The City of Oshawa is reviewing how it serves our customers.

Tell us about your recent customer service experiences to help inform a new Customer Service Strategy.
Complete a feedback form now

Feedback will be received until 12 p.m. on Thursday, October 12, 2023, and will be considered in the development of a customer service strategy.