The City of Oshawa uses social media as one way to share local news and provide timely updates. We also use social media to engage with our community members, businesses, community groups and visitors.
Stay connected with us. Follow our social media sites:
Business and Investment
Culture Counts
Fire Services
Oshawa Animal Services
Oshawa Executive Airport
Recreation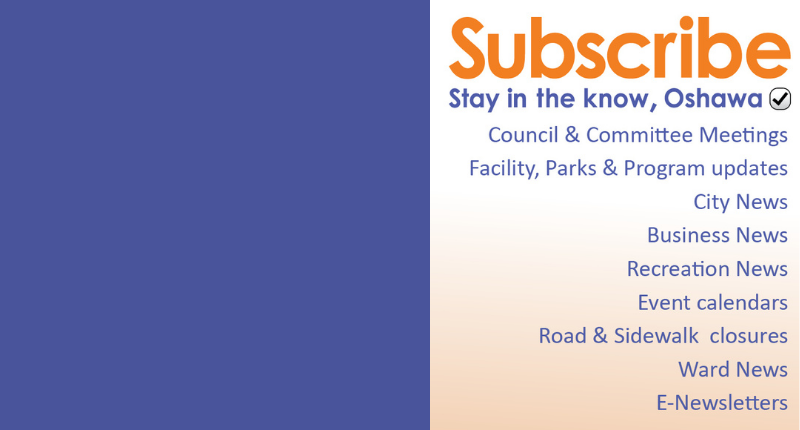 Let the information
come to you!
Subscribe today to be informed
on what is happening in the
City of Oshawa.