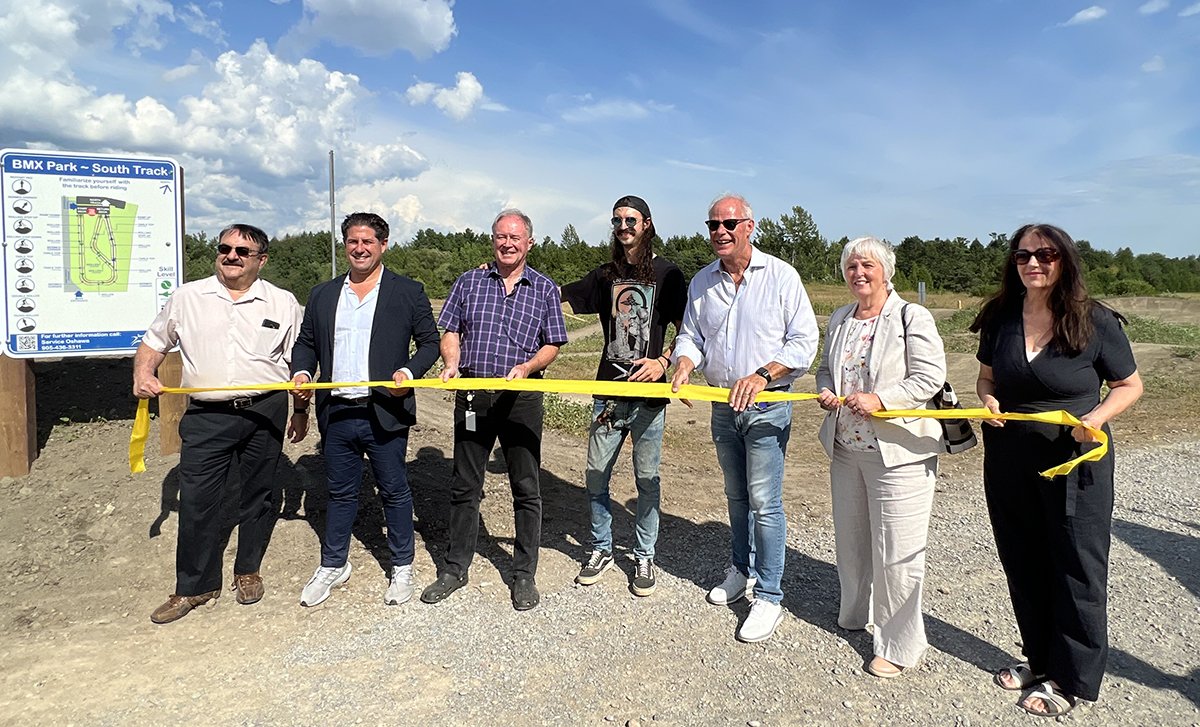 Posted on Friday, August 19, 2022 01:30 PM
The City of Oshawa's new BMX Bike Park officially opened on August 18 at a ribbon-cutting ceremony with members of the Oshawa City Council and the BMX community in attendance.
The BMX Bike Park is located at 1095 Thornton Road North (east side of Thornton Road North and south of the Oshawa Airport Golf Club) in the future Rose Valley Community Park. The BMX Park is a dirt jump track that is approximately 5,000 square metres and incorporates numerous features including bermed corners, rolling step...