Road and Sidewalk Closures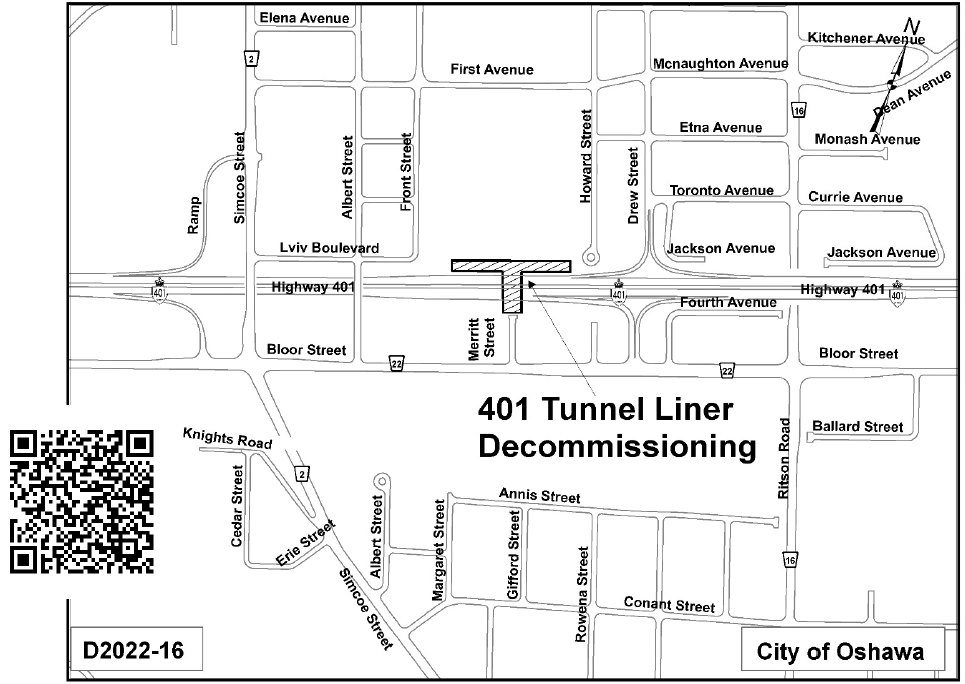 Posted on Friday, March 24, 2023 01:25 PM
The Regional Municipality of Durham will begin construction for the Highway 401 tunnel liner decommissioning at Merritt St. in the City of Oshawa. The limits of the work include the Ritson Rd. westbound on-ramp to Highway 401, night work on Highway 401, and Merritt St. north of Bloor St. E. This contract will also require access and construction storage at the end of Howard St.
Construction Schedule
The Region's contractor, Tydon Contracting Ltd., will mobilize March 24, 2023 and anticipates...