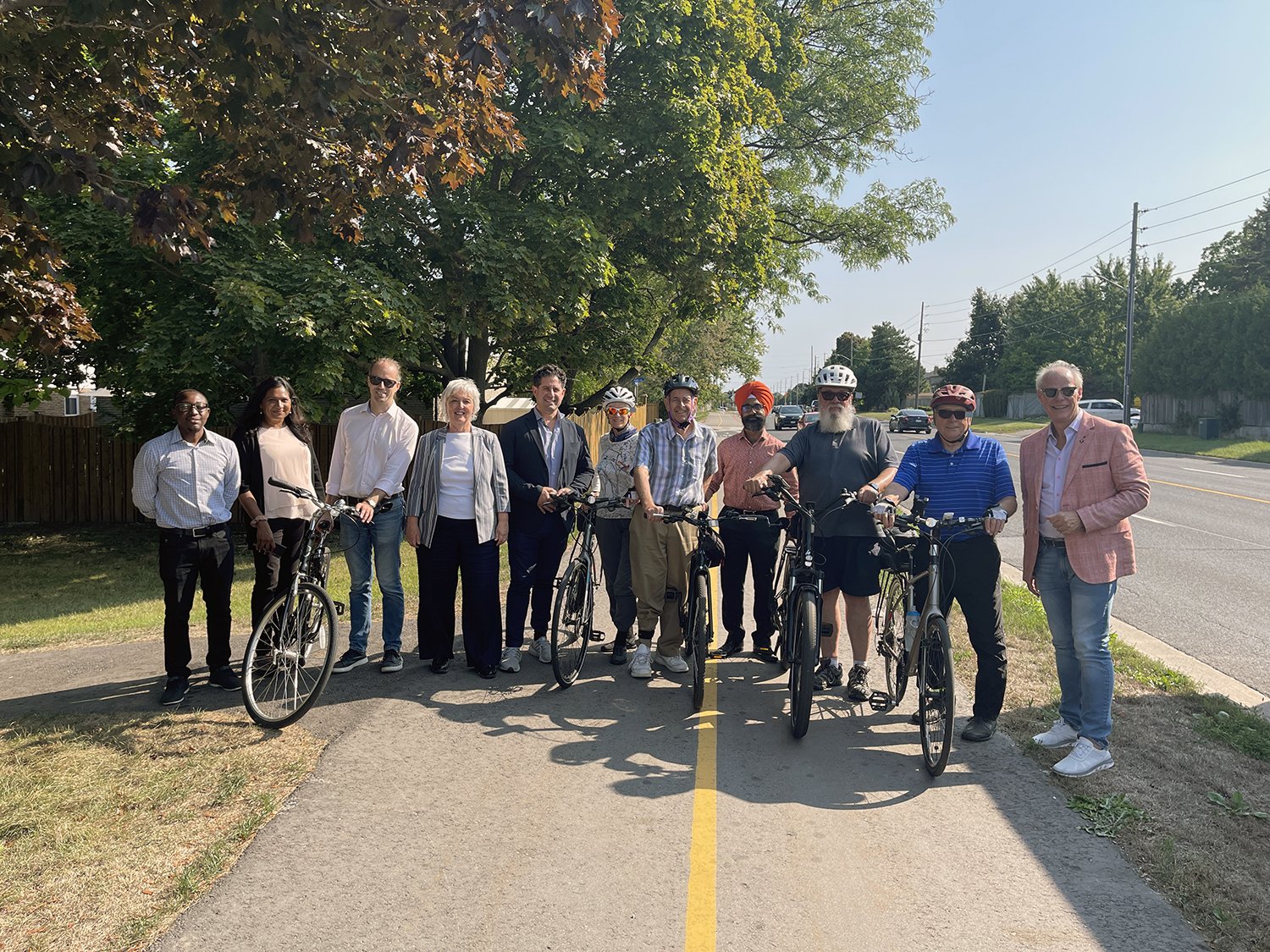 Posted on Tuesday, September 20, 2022 03:15 PM
The City of Oshawa is pleased to announce the expansion of cycling options along Thornton Road North between King Street West and Taunton Road West.
The new multi-use path system connects to the existing Taunton Road West multi-use path which was recently extended from Northbrook Street to Somerville Street connecting with the on-road bike route. Pavement markings and signage have been added along Thornton Road to provide a seamless connection and to ensure drivers are aware of the new path system....