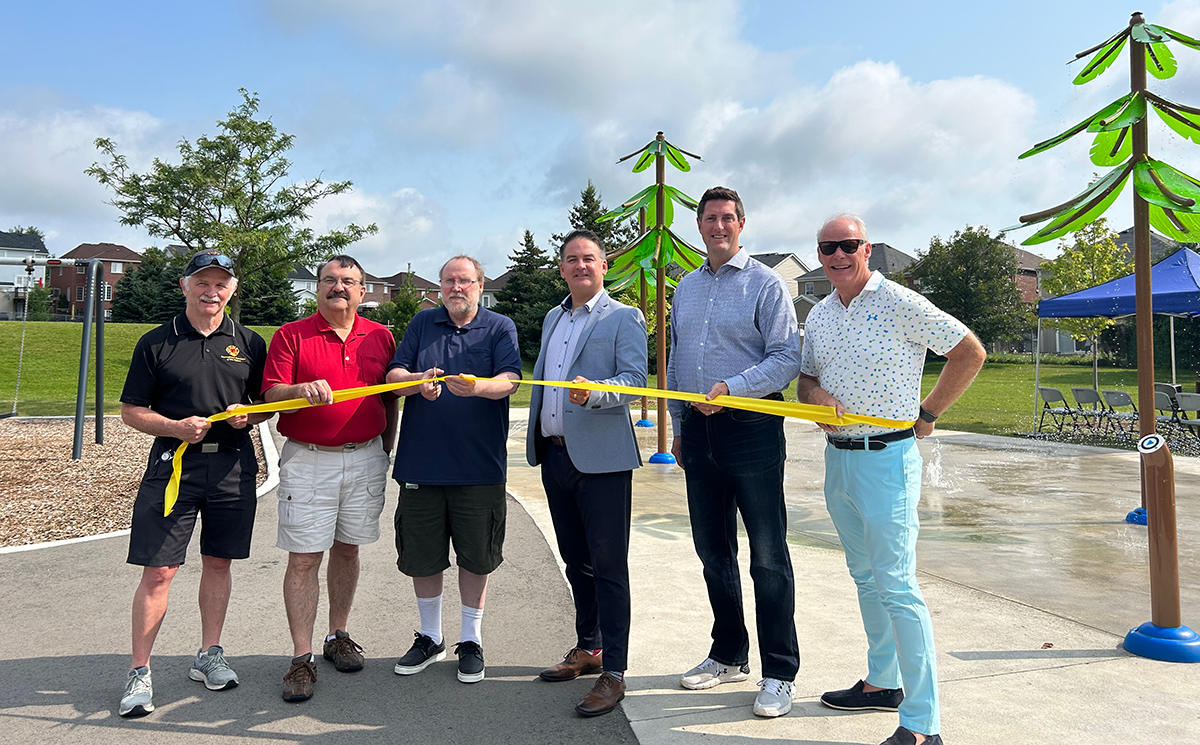 Posted on Tuesday, August 08, 2023 10:12 AM
The City of Oshawa celebrated the completion of the Pinecrest Park redevelopment project with an official ribbon-cutting ceremony.
The park redevelopment project was made possible by $483,000 in funding from the Government of Canada's Canada Community-Building Fund.
The 1.55-hectare park is located at 1350 Beatrice St. E., west of Townline Road (south of Taunton Road). The park features new play equipment, an accessible swing, accessible park pathways, seating, a soccer field and a new splash pad...