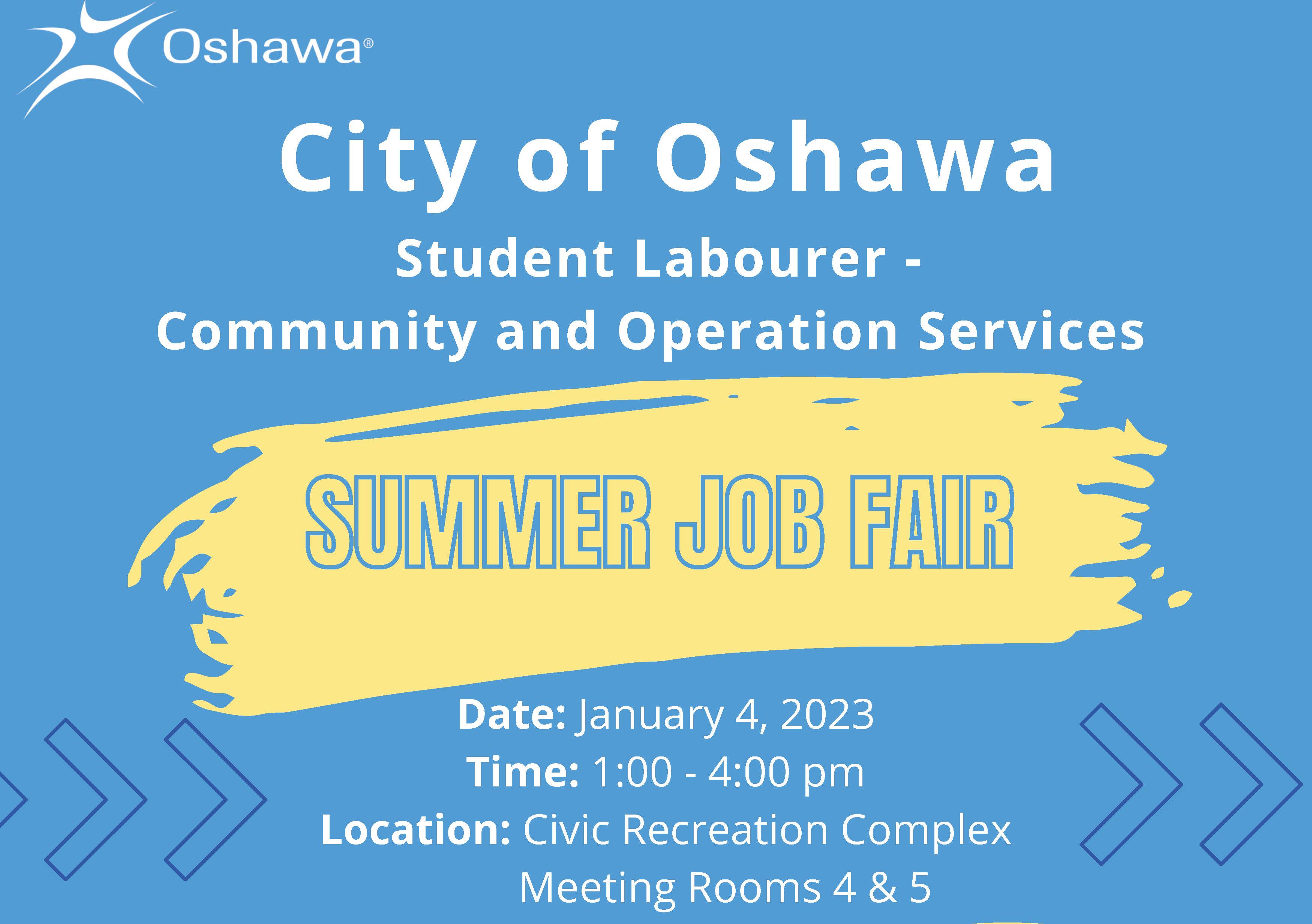 Posted on Tuesday, December 20, 2022 09:51 AM
The City of Oshawa is inviting current community college and university students who will be returning to full-time studies next fall, to apply for various summer student labourer positions by attending an upcoming job fair.
The job fair will take place on Wednesday, January 4, 2023 from 1 p.m. to 4 p.m. in Meeting Rooms 4 and 5 at the Civic Recreation Complex (99 Thornton Rd. S.). All interested students are asked to visit the online posting to apply as well as register in advance and...